Each year, November is recognized as National Adoption Awareness Month. Our family is going to participate in some of the ideas and activities suggested on the
National Adoption Awareness Calendar
throughout the month. While we celebrate the blessings brought to our own family, we can also celebrate with families that have been formed by the miracle of adoption. National Adoption Month can also help us to remind others to remember that there are millions of children both domestically and internationally who need families right now. All children deserve a family and National Adoption Awareness Month strives to make the public aware that adoption is a fantastic way to build or grow a family. Many times we ignore the fact that there are countless numbers of children in the world for whom adoption would be not only a life saver, but a life giver.
The following links have great information on National Adoption Awareness Month.
National Adoption Awareness Month
Adoptionblogs.com
is a blogging community who will focus on adoption awareness throughout the month of November.
8 Reasons to Adopt
Flyer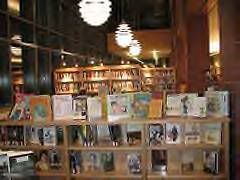 On November 1st, the calendar suggests "Talk to your local library and bookstores about featuring adoption related books in November." I didn't do this, but today I went to the library and checked out a couple of adoption themed children's books to read to Jaidyn and Addy. Even though we have read the books, Jaidyn still hasn't made the connection of family and adoption. She still thinks that every female who has a protruding belly has a baby in it. This has embaressed me on several occasions. Oh well, there is still lots of time and reading children's books will definitely help us to explain our adoption journey to the girls.
I Love You Like Crazy Cakes
by Rose Lewis
This book is based on the author's own journey to adopt a baby girl from China. The last few pages of the book made me cry and I could barely finish reading it to Jaidyn because I was so choked up. It is a very touching story.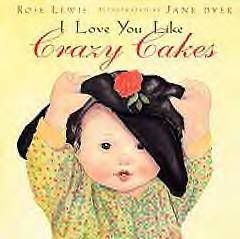 Tell Me Again About The Night I Was Born
by Jamie Lee Curtis
This book is a hearwarming story, not only of how one child is born, but of how a family is born.
Another book that I checked out is
Whoever You Are
by Mem Fox. This book isn't necessarily adoption related but it acknowledges in the simplest of terms and with beautiful pictures our common humanity and celebrates the bonds that unite us all.