STUFFED, yep, that's me. As I am sitting here typing this I am really wishing that I had put on my pj pants as my jeans are cutting into my belly. Over the last 10 days we traveled over 1500 miles, we gathered at 5 different places, we ate way too much, and now that we are home, we hope to catch up on some sleep and the neglected house. In spite of the hectic week, we had a great time with family. I hope you all had a wonderful week celebrating God's many blessings.
Earlier last week on our way up north to Grandma Penny's house we made a quick stop at the Kansas City UCIS office to renew our fingerprints so our file will continue to stay updated while we wait for our adoption referral.
The Car DVD players have been a lifesaver over the past week as they really helped keep the girls entertained while traveling. We had to double check Addy's car seat straps when we saw her sitting like this. Silly girl!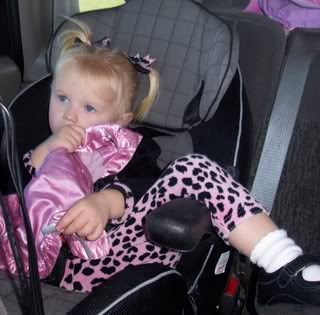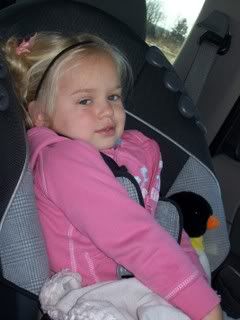 The grandma's are always good for saving some of the baking for the girls to help with. Apple crisp, yummy!
Uncle "Bear" rides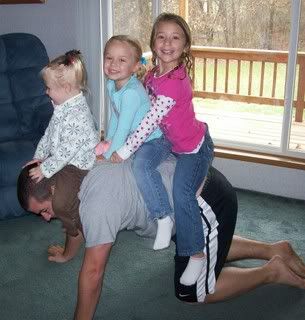 Handstands on the couch
Decisions, Decisions! Jaidyn picked a pony themed icecream cake out to celebrate her birthday at Grandma Penny's house.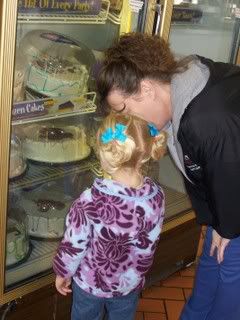 Enjoying the nice weather that November was giving us!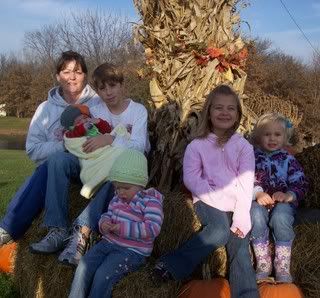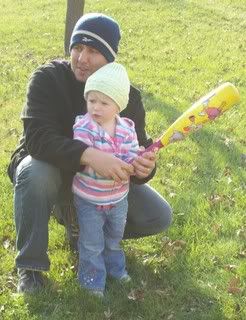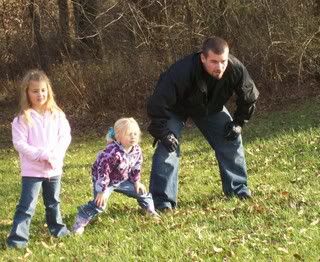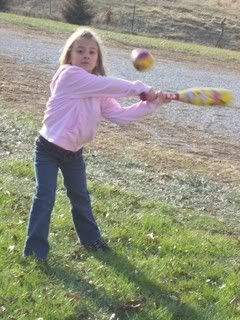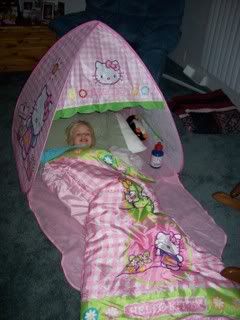 I forgot my camera on Wednesday when we celebrated Thanksgiving and Jaidyn's b-day at my mom's house. I loved her table setting...beautiful. That evening my parent's watched the girls for us and Wes and I went out with my sister and brother for the evening.
Thursday the girls and I went to the great grandparents houses for the day. Here is a picture of all of the cousins on my Dad's side of the family.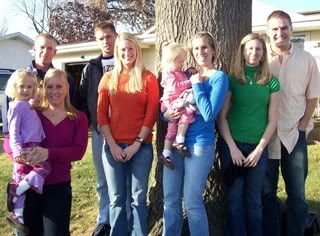 This past weekend was spent at Papa J.R and Mama LaLa's house. Lauretta (as always) fixed enough food to feed an army. She went with untraditional food...crab legs, brisket and spinach stuffed chicken. There was rarely a time that there wasn't something setting on out on the counter. It made it really easy to frequently visit the kitchen to grab a handful of something. Jaidyn and Addy enjoyed time with their cousins and were spoiled by the Aunts and Uncles.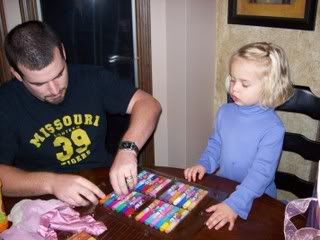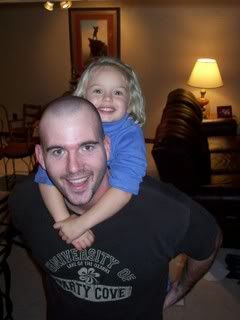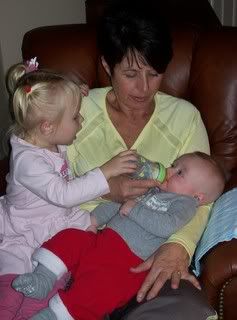 This is Papa's new toy. These pictures are of Wes and Jaidyn before they took a tumble. You would think that someone who has attended and passed official driving school with the highway patrol would be able to efficiently operate one of these without wrecking. Poor Jaidyn. Thankfully she wasn't hurt and Wes came away with only a grass stain on his jeans.