I had hoped to post these pictures yesterday, but didn't get to it. I think the cold weather change as well as the time change from earlier in the week has had an effect on my motivation. I have a to-do list that hasn't hardly been touched all week.
Our agency needs some updated pictures of our family, so I think I will send them this one of the girls.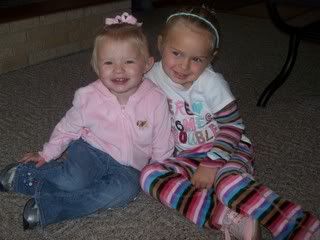 Jaidyn had her Fall Fling preschool party on Thursday. Cool weather, but still a nice day. They had a good time climbing hay bales and riding on the hay ride before coming inside for a craft and snacks.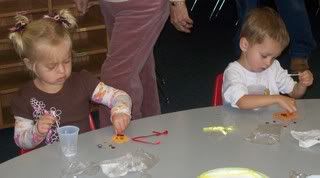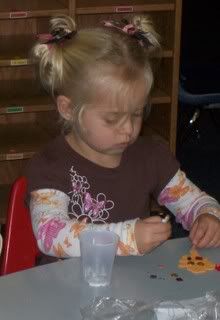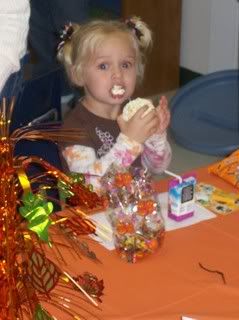 Addy's preschool Fall Fling weather, was different story...windy & bitter cold. All of the parents were miserable as we stood around shaking from the cold wind while the kids went through the outdoor activity centers. Addy liked looking for large spiders (plastic) hidden in the hay bales. She also was pretty entertaining during her turn at the pumpkin roll. Addy's hayride was a short trip around the block because it was so cold.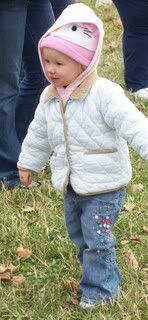 The girls wanted to be outside with Wes yesterday while he was raking leaves in the front yard. They didn't last long as I think they just wanted to take a ride in the wheel barrow, but they were outside long enough to come in with cold hands, red cheeks and noses.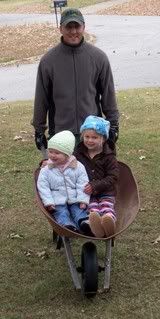 Jaidyn's latest obsession is becoming the next Bella Dancerella.