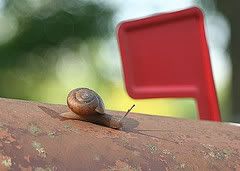 It's finally finished...I just got back from sending off our Acceptance Paperwork packet back to Holt. Hopefully we won't have any revisions (fingers crossed). A special thank you goes out to Kristine at Holt for responding so quickly to all of my questions while filling out the government forms. Everything else was fairly easy to fill out, but for some reason I struggled with the I-864 forms. The woman that notorized our paperwork stayed late at work on Tuesday to accomodate Wes's work schedule. She has a daughter who is in the process of adopting from Ethiopia, so she knew how important getting these documents processed was to us.
Now we just sit back and wait for Levi's legal documents to arrive. It takes usually 3-5 weeks to receive these. Once Holt, receives them, they will be overnighted to us. When we receive them, we will add our updated homestudy and the I-600 form to the legal papers and then overnight them to USCIS so that the Levi's visa can be processed. Allegra and Judy with our state Holt branch updated our homestudy within a matter of days from us receiving our referral and we have received our notorized copies. Everyone has been so fast in helping us to complete all of our required paperwork thus far. I just keep praying that they rest of the process goes this smoothly.
I guess I better clean off the dining room table. With the acceptance packet and welcome album mailed off, I don't really have an excuse for the remaining paperwork still covering it.