Jaidyn and Addy are officially on summer vacation! Yippee! Addy had her last day last Friday and Jaidyn's last day was yesterday. They both got to bring one of their favorite riding toys to ride around in the parking lot that was set up like a mini town.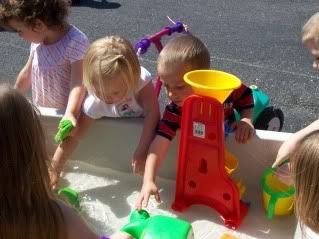 Most of the kids in Addy's class hung around the water station. It was a nice, hot morning, so I am sure the water felt good.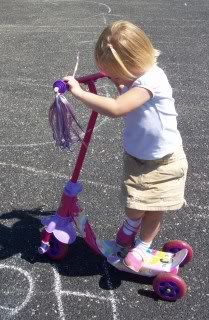 Addy is so proud of her pink scooter that she received for her 3rd birthday.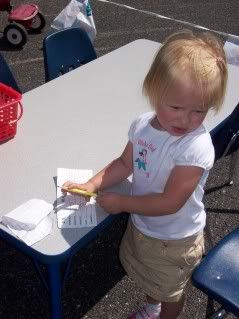 Writing a letter and mailing it at the post office.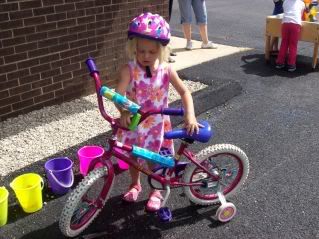 Jaidyn is giving her bike a good scrub at the car wash.
I love this picture...There was a line of 7-8 kids just waiting for this...
McDonald's! I guess all kids love McDonald's.
Snacktime! They have been taught well. Just look at them waiting patiently to tear into their bags.