Even know we had some rain and the weather turned cold, we did have a couple of rain free hours with some sun at the park to celebrate Addy's birthday with a Mexican fiesta. It was especially nice to get to spend the afternoon with our moms for Mother's day. I am so glad so many of our family and friends were able to attend.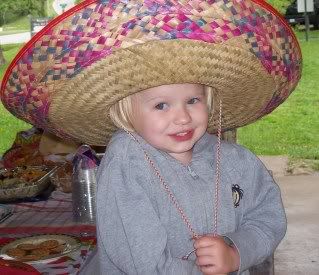 Addy received her pink iced white cupcakes as requested. She licked the icing off of 2 cupcakes, but I don't think she ate any of the actual cupcake.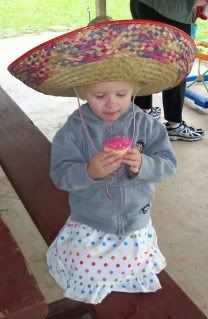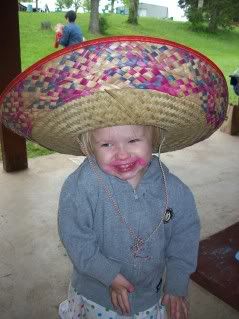 Uncle Jared and Addy blowing bubbles.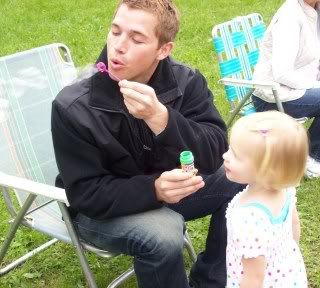 Drawing with sidewalk chalk. The older girls had a long lines that followed the walking trail.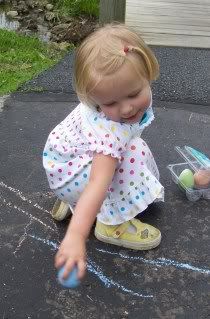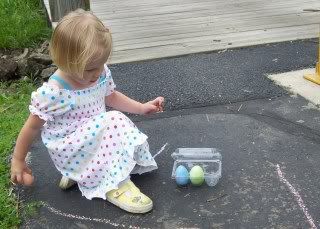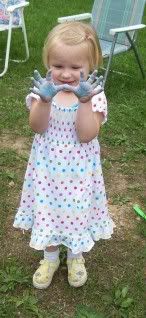 Happy Mother's Day!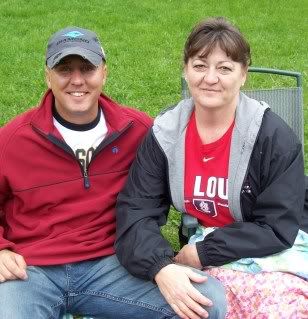 Wes and his mom, Penny.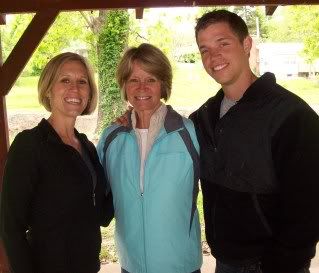 My brother and I with our mom, Rhonda. We were sure to text this picture to my sister letting her know that her know that our mom took a picture with her 2 "Favorite" kids. Ha!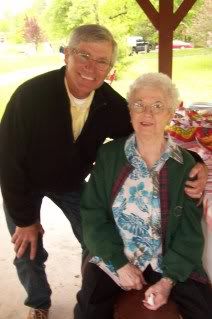 My dad and his mom, Eleanor.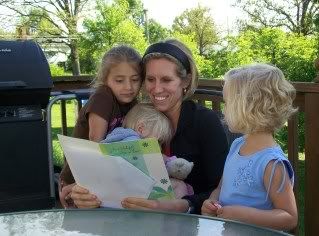 The day before, Jaidyn and Addy surprised me with some pink roses (courtesy of Grandma Penny) for Mother's Day. She also gave me a pair of darling little hoop earrings which I love as my current pair has tarnished some from wearing them almost every day. I rarely ever buy myself jewelry and won't let Wes buy me any either (part of my frugality) so this was a special treat.