This morning I finished up the welcome album that we are sending to Levi. I am not very creative and definitely not one of those "artsy" people, but I am hoping that a 1 year old won't notice the pictures that aren't cut exactly straight (my sister always tells me that I can't cut a straight line) and will still enjoy the pictures of his family.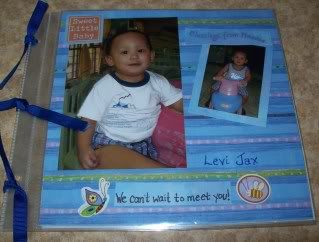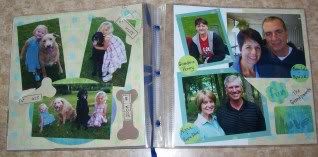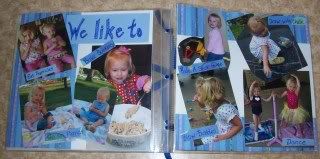 We like to...eat popsicles, bake cookies, go on picnics, draw with chalk, ride the stick horse, blow bubbles, and dance.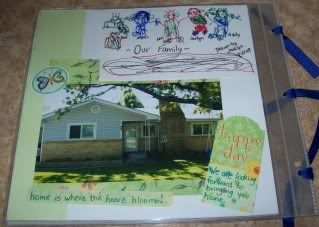 Jaidyn drew a picture of our family of 5 so I had to include it. Too cute!