Wes has spent that past 2 days up in northern Missouri for his Great Uncle's funeral. We have missed him here at home, but are enjoying the sunshine that past 2 days have given us.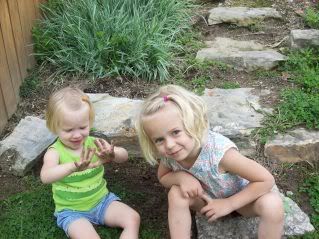 Addy loves dirt! She just can't stay away from it. It's almost like it calls her name. I usually have to wash a pair of her tennis shoes every other day.
Just outside of our basement door is an area of pea gravel. Addy plays in this like it is a sandbox. I caught her yestday making snow angels in the rocks. At least it isn't as dirty as playing in the dirt or an actual sand box.
I stopped along the side of the road today to pick up a turtle. Addy and I brought it back to Nana's house so that they could enjoy it for a little while on the screened in porch. Nana forgot that I had put the turtle out there and opened the door to let the nice air in and shortly afterwards found a turtle on the loose in her home.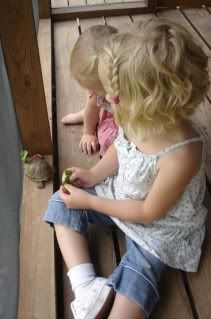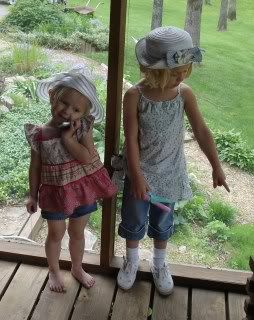 You just never know which dress-up box accessories they are going to drag out. Don't you just love the Easter hats? Don't worry, I have never actually made them wear these.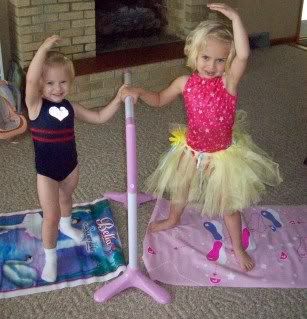 For her birthday, Addy received a Bella Dancerella Ballet set and DVD. Here they are showing off moves from Swan Lake. Of course they wouldn't dream of dancing without their gymnastic leotards on.