I can't believe that we are in the heat of the summer and that July is almost over. We have been enjoying the warm weather and as a family have been spending days at the lake, the swimming pool and letting the girl's talk us in to pulling out the slip-n-slide.
Addy has grown-up from a baby and has definitely hit the toddler stage. A couple of weeks ago she figured out how to pee-pee in the potty. Yay, she is a big girl now! It was a proud moment for her to get to go to Wal-mart and pick out her own "Big Girl" panties. She settled on Dora and My Little Pony undies. Jaidyn has been very adamant about me not letting Addy wear any of hers as one day I put a pair of her panties on Addy and she had a #2 accident in them. Jaidyn was truly disgusted and I can't say that I blame her. Jaidyn is now on panty patrol making sure that I don't do that again. Addy has also began to say so many more words and phrases. I think her favorite phrase has become "I don't wanna go to bed!". Even though I wish her sentences could be more positive, I am impressed that as a 2 year old she is stringing together 6 words at a time. Now that Addy has hair, she loves having her hair in a ponytail with a cute hair bow. Most nights she won't even let me take it out to sleep and that is the hair bow included.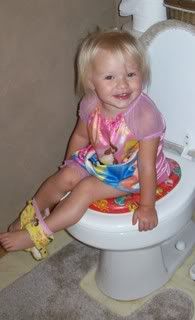 Jaidyn continues to love being the center of attention and is fearless. We can talk her into trying about anything. She loves going to the lake. Jaidyn runs off of the dock and jumps out as far as she can. She also likes to do cannonballs and cartwheels off the dock. This past weekend she even went tubing and loved every minute of it. Jaidyn has also earned the nickname, "Triple J" aka Jabber Jaws Jaidyn. This weekend we witnessed her sitting outside with her Papa Dave for about 20 minutes and it was a complete one-sided conversation. Car rides with her can be quite exhausting with all of her "How Come? and Why?" questions. And she never settles for our "Just Because" answers. She has decided that she doesn't need to take naps anymore. She will go to all means to get out of taking a nap. She will lie down with me and usually I am the one who ends up falling asleep. She has more energy than anyone I know. She has also figured out how to rhyme and is constantly giving us words that rhyme. They worked on this in preschool last year and she was always coming to me with words that were associated with each other, but they never rhymed. And then one day it all just clicked. She is so excited for preschool to start up again in September.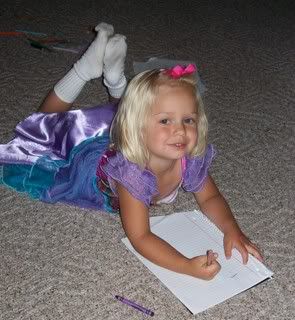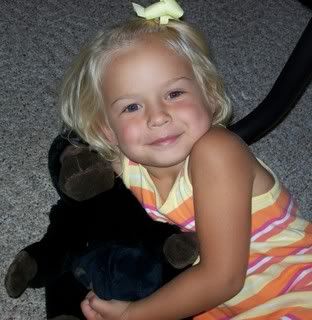 Two Peas In A Pod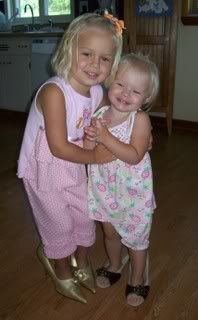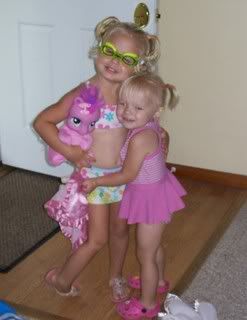 Wes has been working tons of extra hours. His zone is down to 3 people so he works many days by himself. On his two required days off each week, he usually wants to spend them at the lake. He has recently bought tickets to see the upcoming Missouri University and Illinois football game and is excited about spending the weekend in St. Louis with the guys.
As for me, I am enjoying the hot summer weather. I don't necessarily like excessive heat, but will take it any day over cold weather. I love the summertime!
And just a little update on our adoption. Last week, I got a little bit of an update from our agency. So far they have placed 17 children from the Philippines with families this year. That number is normal and on pace with the average number of children placed. The last few families have only waited approximately 9 months for a referral. The time frame that was given to us as an average wait was 12-15months. We are in month 8 now of waiting as we were officially placed on the adoption list by the ICAB board in the Philippines in December of 2007. It is exciting that the wait time has seemed to decrease some, but then there are still some families that were approved in February and June of 2007 who still do not have referral. We also received an email awhile back stating that waiting time has increased to possibly 2 or more years. However, this was for families that were being approved in 2008, so it looks like we may have barely squeezed in and will hopefully receive our referral much sooner than that.