Santa's Little Helpers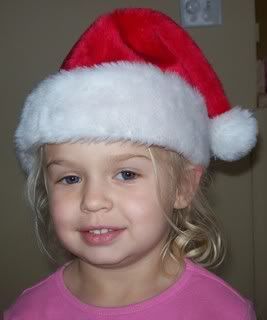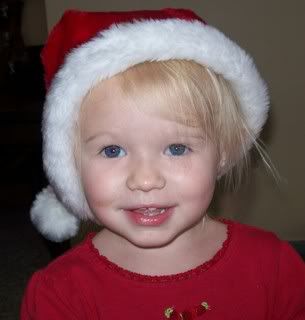 Today we pulled out all of the Christmas decorations and as a family decorated our home for Christmas. Early, I know, but we always travel for Thanksgiving and then Jaidyn's birthday is the following week so we decorate early to avoid chaos in the upcoming weeks. Plus, selling online can be somewhat stressful during the month of December. While decorating we listened to a couple of Christmas CD's to help fuel the holiday spirit. Of course Wes had to interrupt it and throw in a few ACDC songs in between. Whatever!
The girls enjoyed pulling out items from the plastic tubs and then using the tubs as makeshift sleighs for their stuffed animals. They tied their stuffed Rudolphs to the tubs. We almost had a nativity scene tradgedy as I let the girls play with the characters on the carpet for a few minutes before asking them to bring a couple to me a time to arrange on top of the cabinet. Jaidyn tried to bring almost all of them to me in one handful and dropped the donkey on the kitchen floor. I almost couldn't look as I was expecting to have to super glue it's head back on. Fortuneatly, it didn't break.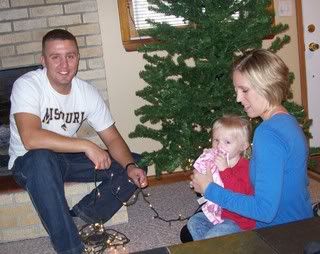 Decorating the tree was last and they loved hanging all of the ornaments. Jaidyn helped me until every last one of them was on the tree. I have to admit, I am glad that Addy tired out after about 10. She tried hanging most of the ones I gave her on the same branch. I let her hang her Elmo themed ornament from last year and she is so proud of it. Tonight she has been making rounds over to the tree to make sure it is in the same place that she left it.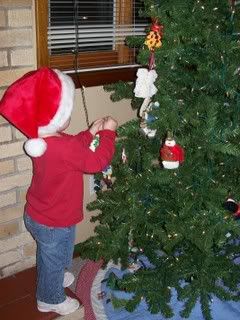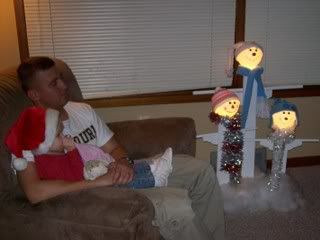 Most of the decorations are up. I didn't put out any of the decorations for the front porch and will wait until after Thanksgiving to do so. I still need to get pictures of the girls done to use for our family Christmas card. The girls have also requested that we bake Christmas cookies this week. Bake them now and freeze most of them for later. Hopefully, I will be able to check those 2 things off my list early next week.