Whoa, last week was a busy week. The girls are at a great age and loved every minute of it. I am not sure what Levi thought of the weekend as he seemed to be trying to soak in all of the craziness...so many new things to him.
I have lots of pictures to share of our Halloween weekend.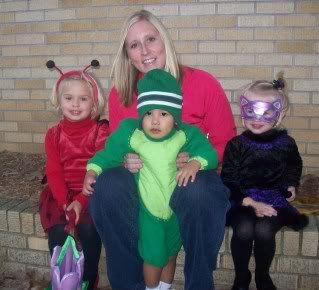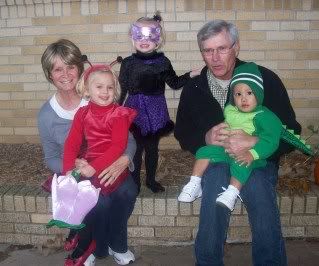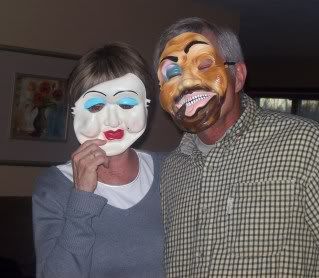 Jaidyn, Addy, and Levi were completely freaked out by their Nana & Papa in these masks. I have to admit those masks are pretty creapy!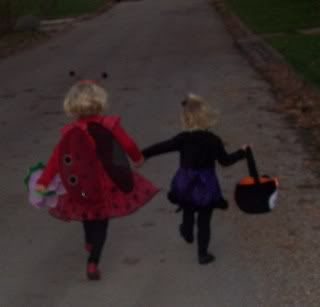 Ugh oh, they are loose, roaming the streets! Good thing they are a friendly ladybug and kitty cat.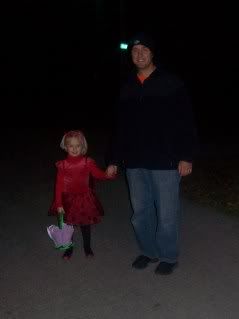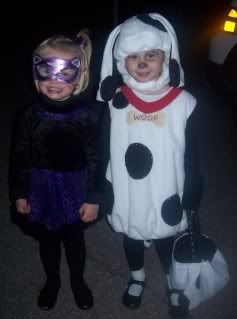 Addy saw one of her little preschool friends in the neighborhood.
We had one tired little dinosaur who fell asleep in the stroller while trick-or-treating so we left him with Papa and Nana while we took the girls to a church Halloween festival.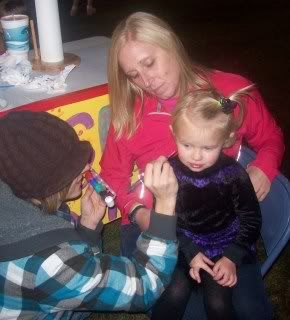 Face Painting!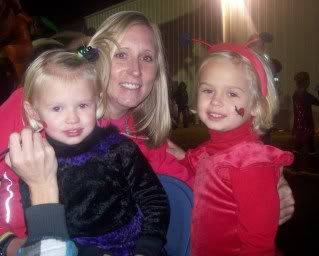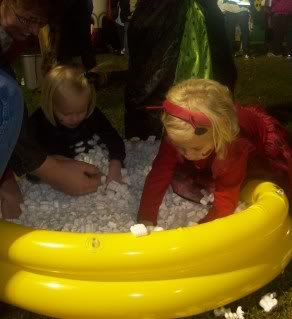 Digging for treasures and more candy!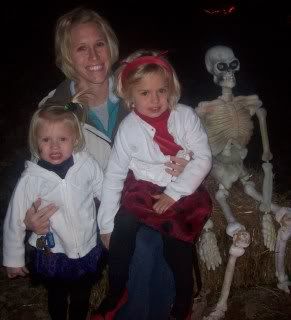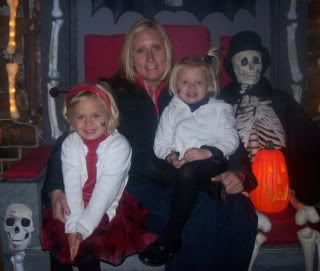 Earlier on Halloween morning, Wes and my sister (different teams)participated in an Adventure Race...trail running, canoeing, wood splitting (mystery event), and biking. They had a great time and I think enjoyed most of the race with the exception of crossing the river chest deep. Brrrr! And I just love doing all of his muddy laundry afterwards.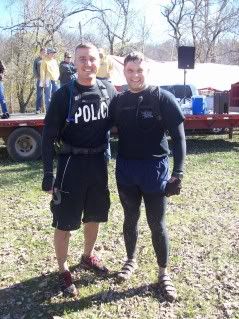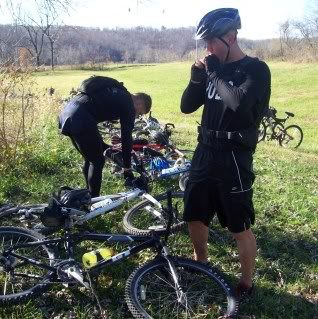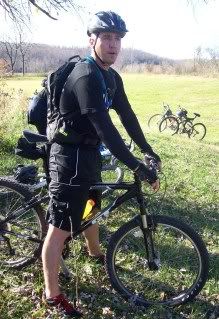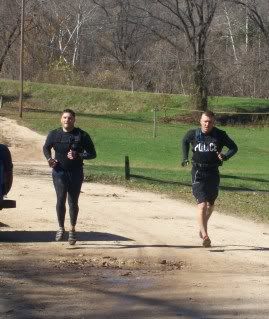 And it is a sprint to the finish line!!
On Friday we attended 2 library Halloween parties. Here they are parading around the library and trick-or-treating for candy.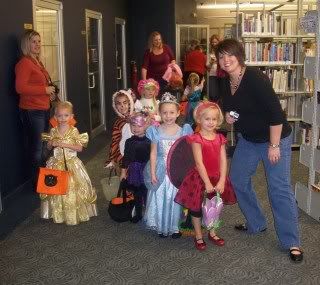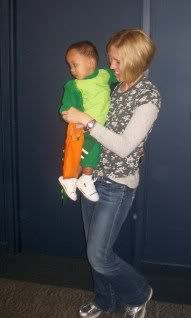 I keep having to whisper to Levi, "Yes, Levi, you want these treats...mommy really wants these treats, mommy loves chocolate".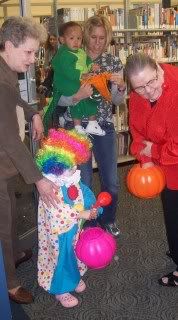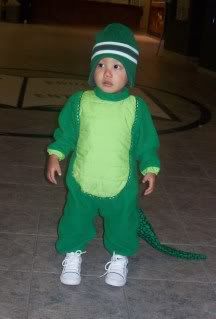 Isn't he the cutest little Dinosaur?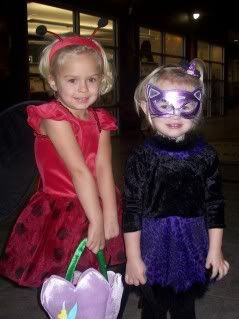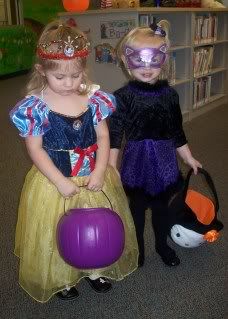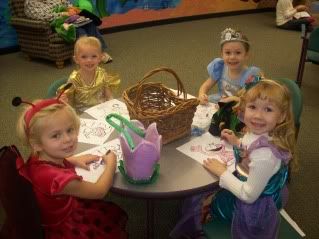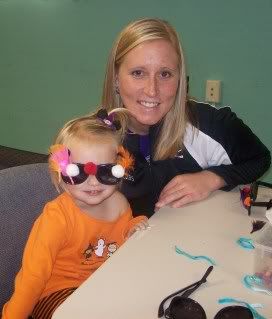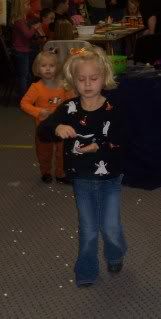 Trying to get a spoonful of Smarties candy in to the Cauldron. Jaidyn is such a cheater...she kept using 2 hands, anything to get to go pick out a prize!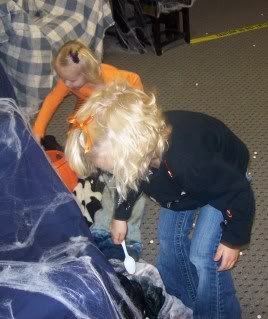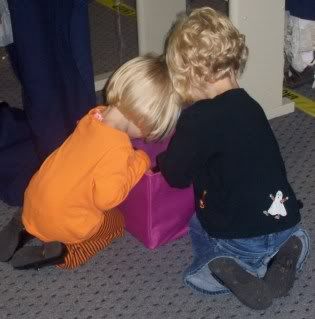 Friday night our friends were able to join us for dinner and some time over at the park "Spooktacular Walking Trail". This is the 3rd year in a row to do this together so it has kind of become a tradition.