Yes, it is time for another Photo-Blog post.
Last weekend both of the girls were invited to a Fancy Nancy tea party birthday. They had so much fun digging through their dress-up box to find things to make them "fancy". This picture was taken right before I found Addy rolling around in the leaf pile. Picking leaves out of a boa scarf is always so much fun.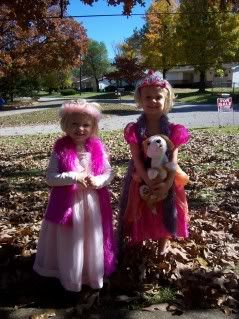 Levi took off running as he didn't want any part of the "fancy" picture.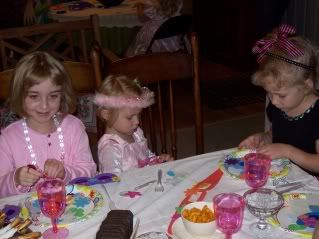 Addy is a little frustrated with her foam stickers as she is having trouble peeling of the backing.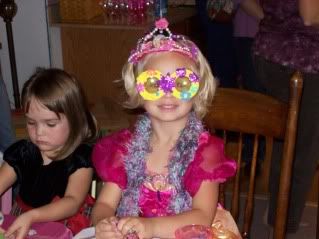 Well aren't these sunglasses fancy?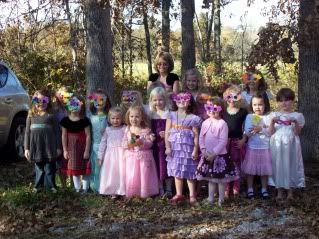 All dressed up!!!
The girls love baking cookies with their Nana. I think they liked using the Halloween themed sprinkles the best. My mom (the health nut) used wheat flour to make them...that is probably why we still have some left in the container this week. Levi is actually the only one eating them.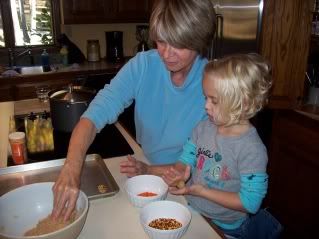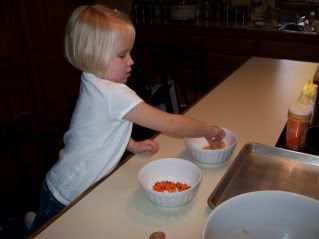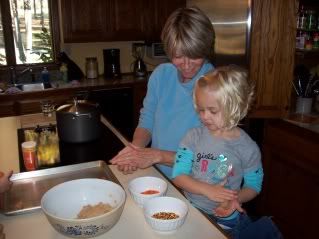 Papa let the girls help scoop out the pumpkin brains and separate the seeds. I am not sure what is scarier, the size of the jagged knife he is using to cut the pumpkin or the face he is creating.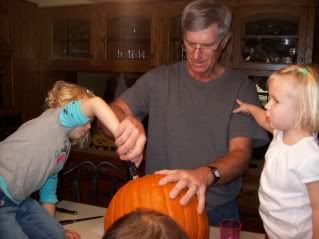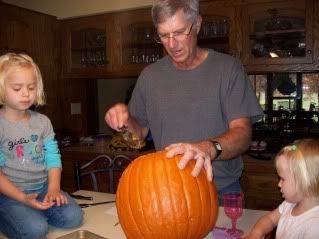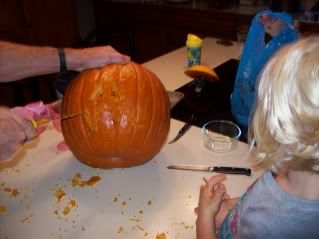 The girls both had their preschool Fall Flings on Wednesday morning. We are so thankful for the one day break in the rain and the overall nice weather.
Exploring the hay stacks.
Most of the other kids were satisfied with a festive pumpkin on their face, but not Jaidyn who requested a blue cat.
Silly face pumpkin decorating!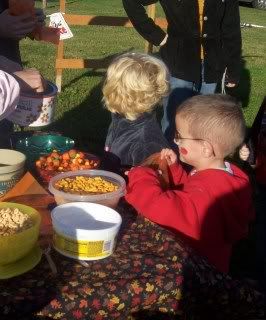 Making a bag of trail mix to take along on their hay ride. I finished her bag off on the drive home after the party. MMmm, a perfect mix of sweet and salty.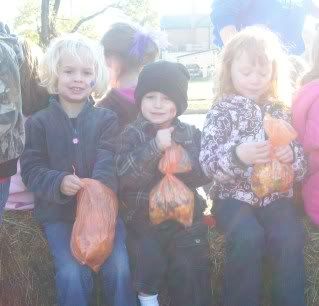 The hayride was a big hit with all of the kids.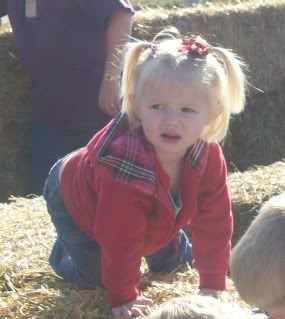 Addy is searching for large plastic spiders amongst the hay bales. I think we need to also be searching for our missing red hair bow.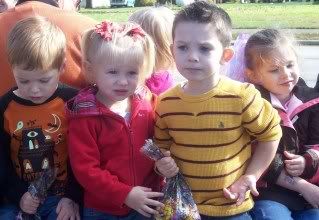 Addy is getting ready to leave on the hayride. Oh great, she is already sitting herself between two boys.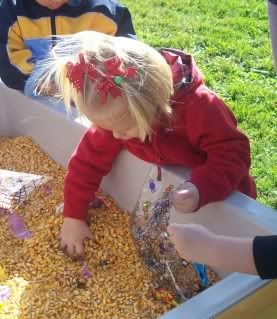 Hunting the corn pit for treasures to put in her treat bag. If it wasn't candy, she pretty much put it back. She definitely went for the good stuff.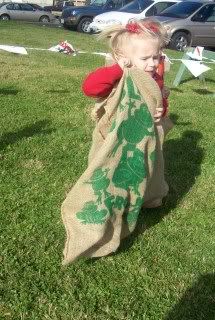 Watch out, she's a serious sack racer!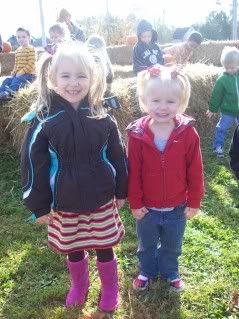 Here's Addy with one of her good little preschool friends.
The best part of the Fall Fling was getting to spend time and enjoy the morning outdoors with my two favorite girls.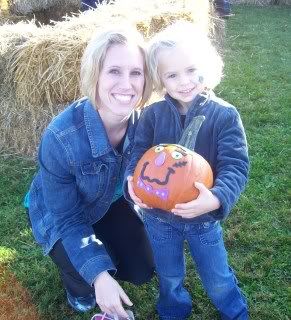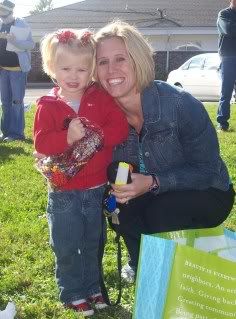 Jaidyn received a sidewalk chalk kit at her Fall Fling party as one of the party favors, so yesterday we took advantage of having a nice afternoon and drew all over the entire driveway.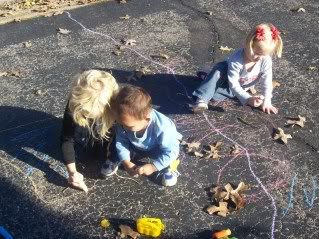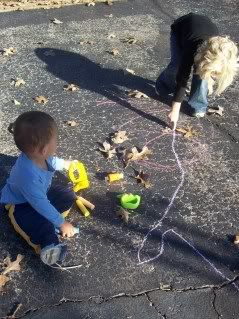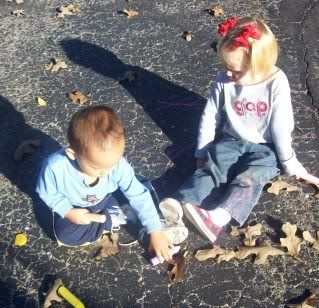 We have a very busy next two days planned and after I told Jaidyn our plans for the next two days she said, "whoa, we have a couple of exhausted days coming up". :)