Grandma Penny came to our house for a visit and the kids have been looking forward to it all week. Last night we carved our pumpkins and it was definitely a group effort. I hope they last until next weekend, but at least we will be able to enjoy the Jack-o-Lanterns all through the week.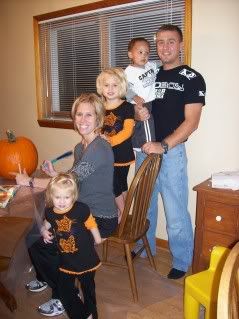 I have no idea why they picked me to draw the face on the pumpkins. Drawing skills are not one of my finer qualities. It will be obvious when you see the pumpkin faces.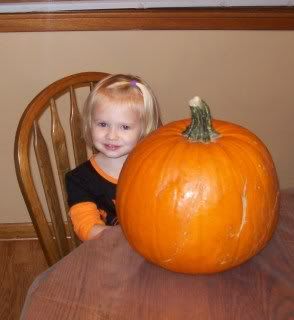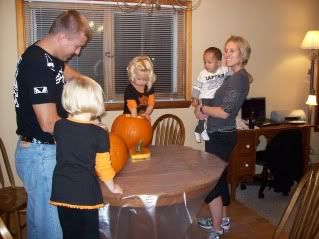 The tops are cut off and they are scooping out the Pumpkin brains. The girls worked hard to pick out all of seeds so we could have roasted pumpkin seeds, but I messed them up when I was cooking them up in the skillet. I guess I didn't cook them long enough as they were soggy and too oily to eat. Bummer!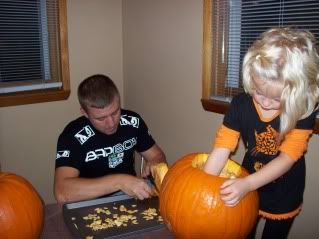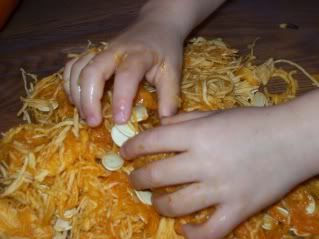 Squishy, Ooey, Gooey!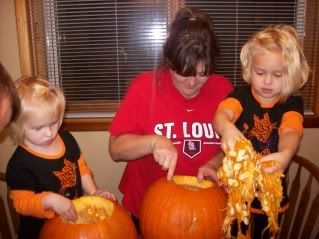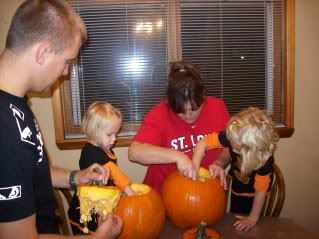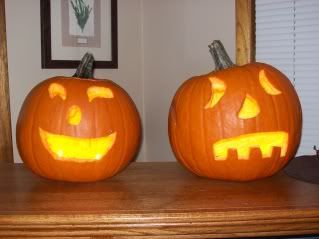 I think they turned out really cute! Grandma Penny and Wes made up for my lack of drawing ability with their carving skills. :)
We have so many beautiful fall colors in our yard right now. We have reds, oranges, and yellows. The bushes and trees are gorgeous! If it would stop raining and the yard would dry up some we could actually go out rake a pile and play in them.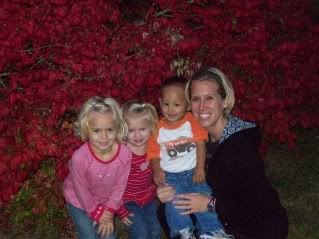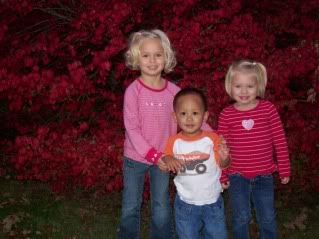 Early in the week we had a day in the lower 70's so my mom joined the kids and I on a hiking (more of a walking and stroller pushing) adventure to Ha Ha Tonka State Park. We couldn't have asked for a more perfect day.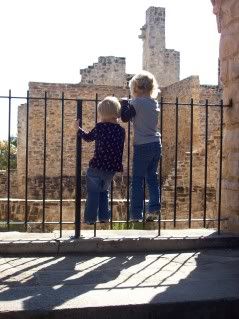 The girls are peering through the bars at what is left of the castle ruins. Jaidyn wanted to know where the dungeon was.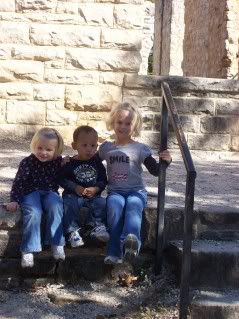 The girls with the Nana on an acorn hunt.
We have a busy upcoming week with the Halloween activities in full force. Halloween is my favorite holiday so we have been reading lots of Halloween/fall themed books all week. We watched the 1st Harry Potter movie this afternoon and I have Twilight to watch tonight after I get the kids in bed. Wes is working tonight, but I am looking forward to a nice relaxing evening!