Jaidyn turned 5 this past Wednesday. I can't believe she is 5 and that a little over 5 years ago Wes and I were childless. It is crazy to think how much our lives have changed in a 5 year time period.
Jaidyn is a very sweet, caring little girl and we are so proud of her in so many ways. Jaidyn, We love you so much...Happy 5th Birthday!
We celebrated her birthday at McDonald's the night before her actual birthday with many of her preschool friends.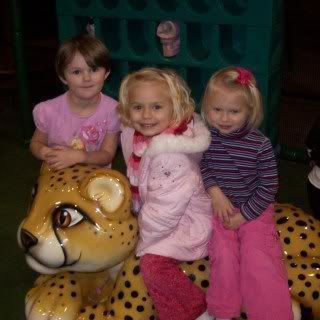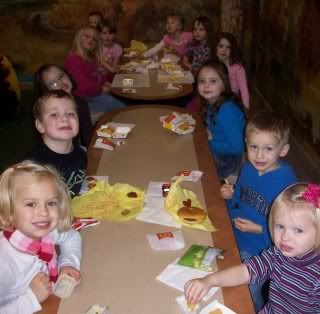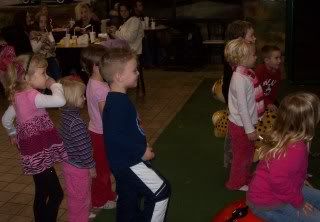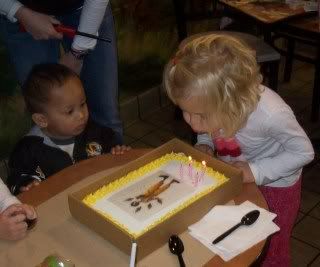 Where there's food, there's Levi!!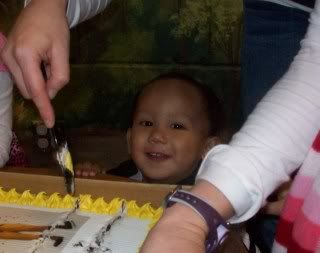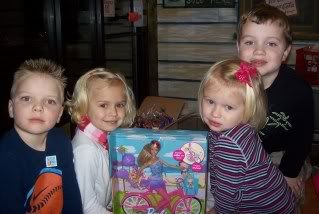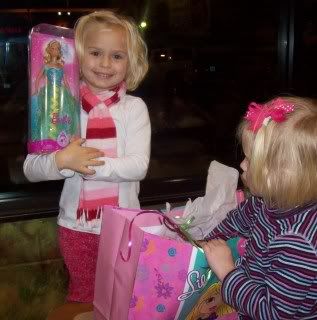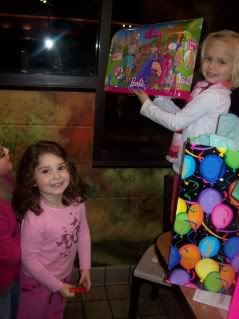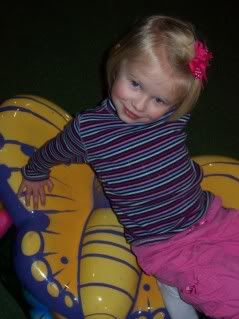 We let her open her gifts from us on her birthday morning.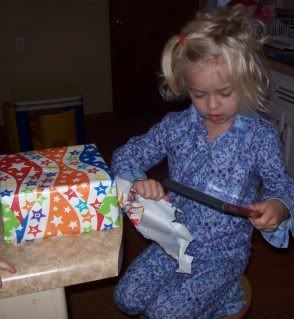 On her birthday she received a sweet little surprise text on my phone from her preschool friend (who she also tells me she has a crush on).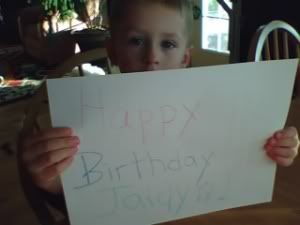 We had an hour or so of big fluffy snowflakes so Wes took Levi out on the deck and let him experience his first snow. He was fascinated by the flakes and would hold his hand out catching them. I am guessing we will have much more of this to come and we have his snow boots and gloves ready for that day.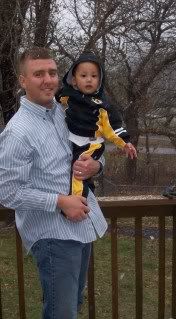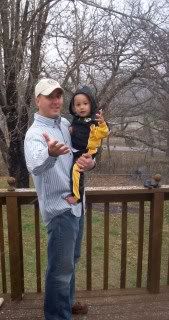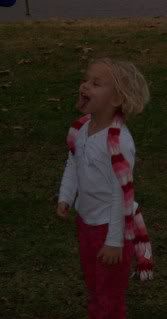 This is Wes and I's darling spirit-filled sweaters for the Ugly Sweater Party. My sweater had a huge sequin bow across it and I added the big bow in my hair to go along with the theme of my sweater. Definitely 80's. Don't you just love Wes's glittery holiday sweater accented with his turtle neck? It was a women's petite so it had 3-quarter sleeves and fit him across his stomach. He also wore some matching socks. Yikes!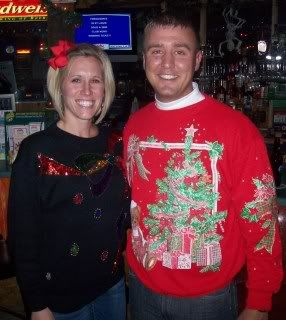 If anyone has one of these parties coming up or actually think they are "Purdy", we would be more than willing to part with them.