Hooray for beautiful spring weather! We were blessed with one more day of nice weather, perfect for an Easter Egg hunt before the cooler temperatures arrive. Jaidyn, Addy, Aunt Jill, Nana, and I tie-dyed all of the Easter Eggs. I may have even found a hidden talent. My Easter egg coloring skills are pretty impressive. I wonder if the Easter Bunny is hiring?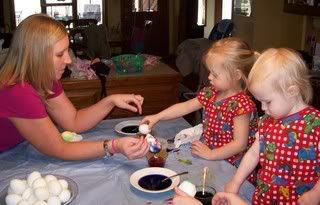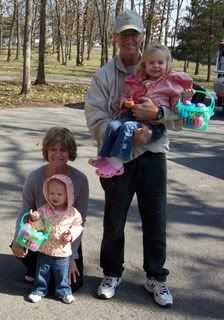 The sleepy colors of winter
Fade fast in the dawn of Spring.
The joy of Easter's promise,
Delivers sweet reason to Sing.
Happy Easter!