The past few weeks have been very busy around the Collin's house. We have had a lot going on, but have enjoyed every minute of it.
We love having Hunter, Haley and Haven living only 20 minutes away from us. We are taking advantage of having them around as they will only be close until the end of May when they move to Branson for Hunter's permanent job relocation. Jaidyn and Addy are enjoying having Haven along on some of their weekly activities.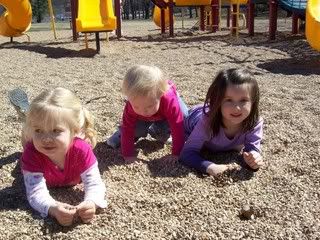 I wish I would have brought along the sand pails and shovels. They would have had a great time playing in the rocks.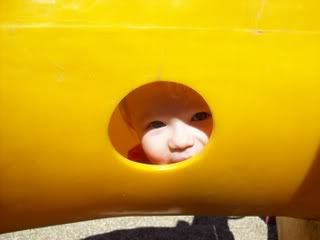 PEEK-A-BOO This is one of Addy's favorite games.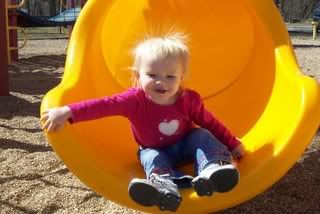 I wish I could blame the static electricity in the slide for Addy's crazy hair, but this is the way it looks most of the time. If only it would grow a little longer. I can't wait to start giving her little ponytails.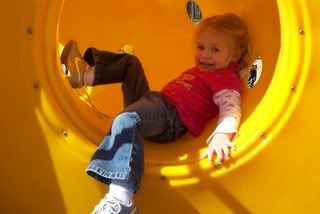 Jaidyn loves the play tunnels on the park equipment.
Last Sunday Becky and I gave my college roomate a baby shower. She is such a beautiful pregnant lady...tall, skinny, with a basketball for the belly. It was so nice getting together to share a special day together. I can't wait to meet the newest edition to the Drennan family.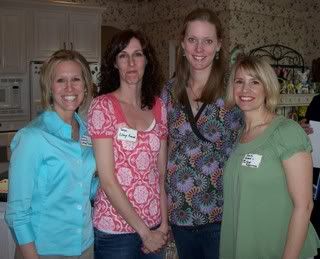 Me and my college friends at the baby shower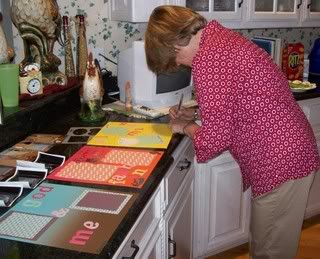 Instead of playing a game at the shower, we had each guest create a photo album scrapbook page as they arrived. My mom is putting the final touches on hers.
This past week we received 8 inches of rain in a 24 hour time period. Here are some pictures of the gasconade river a few miles from our home. Wes worked a lot of overtime as they had to shut down areas of the highway and reroute traffic due to water flooding the interstate. We had some minor flooding issues in our basement, but my poor dad spent 20 hours straight along with the help of mom and Jared vaccuming water out of their basement. There has been lots of flood damage along the lower half of Missouri this past week.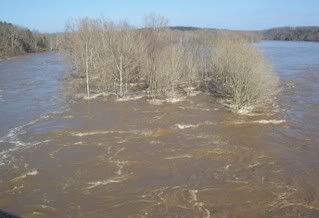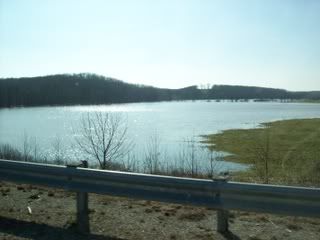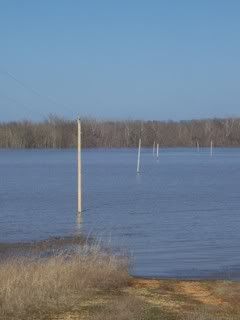 This past Wednesday we met Grandma Penny at the lake for dinner. She treated us to El Jimador. For Easter she got Jaidyn and Addy sleeping bags. Jaidyn picked the pink camouflage sleeping bag. Gee, I wonder who influenced that decision.