We have been promising the girls all winter long that we would take them camping as soon as the weather became warm. Wes had 2 days off earlier this week so we loaded up the trailblazer with all of our camping gear and headed to River Front Campgrounds.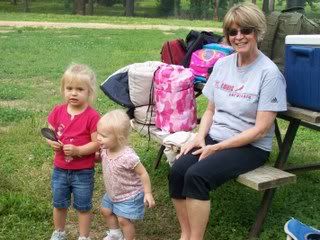 Papa and Nana came to the campground to spend the evening with us and enjoy a nice dinner of roasted hot dogs/brats, store bought potato salad, chips, and strawberries.
I enjoyed the mommy time just sitting around the campfire with the girls.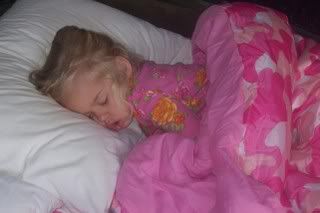 Jaidyn had no problems sleeping in her brand new pink camouflage sleeping bag (given to her by her Grandma Penny for Valentine's Day). She is such a cute little sleepyhead!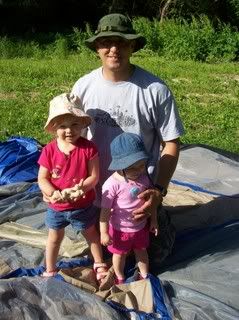 Like Father, Like Son...I mean Daughters. Aren't the three of them just darling in their bucket hats?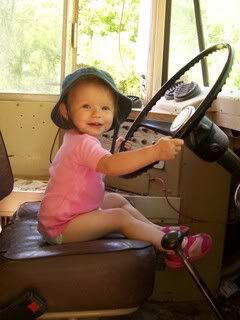 A fellow trooper owns this campground. Wes has his CDL license and is going to work for him some throughout the summer, hauling the canoe's to the destinations. Wes did take a group of people upstream and we went along for the ride. Addy loved the bus ride and wanted to sing "The Wheels on the Bus" the entire ride.