Today is Addy's birthday! I can't believe that she is already 2. Well, actually I think she hit the terrible 2's at 1 so it has felt like she has been 2 for a long time now. As parents, Addy has definitely kept us on our toes over the past year. As my mom would say, Addy is just a princess in disguise. At age 2, Addy has really started talking. She loves to dance and sing along to songs. Some of her favorite activities include playing with dress-up clothes, reading books, watching Barney, Elmo and Dora, and she absolutely loves the playland at McDonald's. This girl has no fear. Happy Birthday Addy!
Earlier last week Addy received a package in the mail from her Great Aunt Charlene. One of the girls favorite movies is Toy Story. I knew they would love some of the character dolls, but they are hard to find. I gave this gift idea to Charlene as she will go to all ends of the earth to find something. Thanks Charlene! :)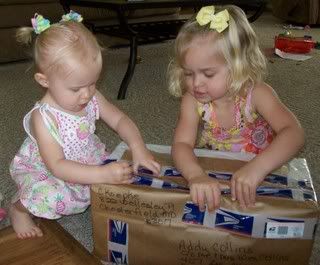 We celebrated Addy's birthday yesterday at the park right behind our house. We couldn't have asked for a better day. It was sunny and warm and a perfect day for a party at the park. So many family members were able to spend the afternoon with us.
The birthday girl taking a short nap.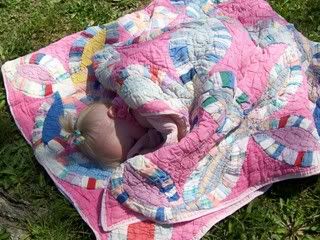 Happy Birthday Addy! Blow out the candles!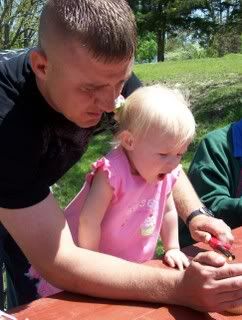 Yummy, Yummy Cupcakes!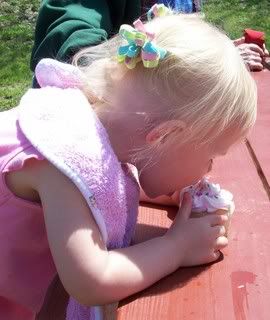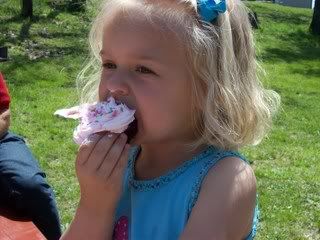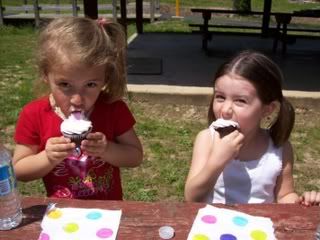 Present Time! Open the present and see what's inside!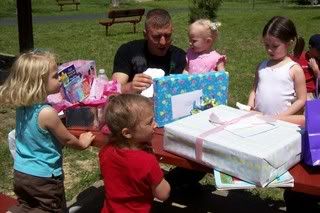 By the looks of Addy's outfit and face, I think she had a great birthday at the park.