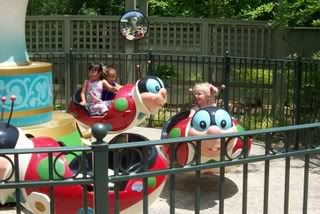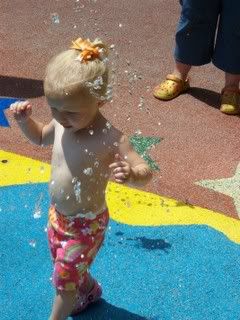 Earlier this week, our friends The Richardson's treated us to a day in Branson. We spent the afternoon at Silver Dollar City and the evening at Celebration City. They also treated us to dinner at Mickey's Pizza as they said it was their contribution to our adoption. They have been so supportive of our decision to adopt and we are truly blessed to have gained their friendship throughout our journey.
Jaidyn and Addy were fearless on the theme park rides and loved spending the day with Emily and Cole. Cheryl and I spent most of the day watching the kids ride with Wes and Rick as the circular, spinning motion of the rides makes us sick to our stomachs. Blech! I did ride a couple of adult rides, but am glad none of them lasted very long as I could already feel the nausea coming on within a matter of seconds. I love the thrill of theme park rides, but my stomach usually doesn't agree with my heart.
Cheryl took tons of pictures of the kids throughout the day and then made us a slide show DVD. Jaidyn and Addy love it! I can't imagine any better gift to remember this day. It sure beats any of the gifts in the souvenir shops.
Here is a slideshow of our Branson trip! These are the pictures from my camera and I don't have that many as my camera batter only lasted a small portion of the day. Cheryl has emailed me all of her pictures (hers are so cute) and I am having trouble downloading them. Hopefully, I will figure it out soon and can add them to the slideshow. And for some reason the HTML code that Photobucket is giving me for the slideshow I created is not working either so the link to view the slide show will have to do for now.
Link to Slideshow