Jaidyn and Addy love it when the "drill sergeant" shows up unexpectedly for a visit. To best describe the personality of this drill sergeant, I would say he is a good mix between Captain Von Trapp from the movie Sound of Music and Damon Waynes in the movie Major Payne.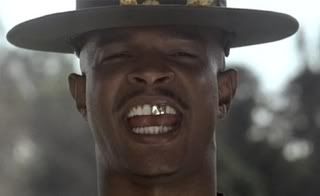 =

With an annoyingly loud voice, he gives orders and hands out plenty of PT exercises as he tries to whip both the girls in to shape.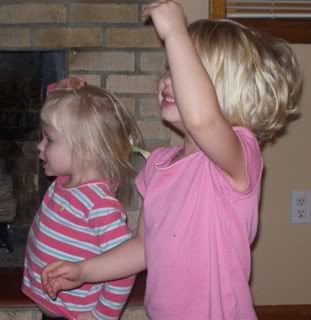 Best attempt at a salute.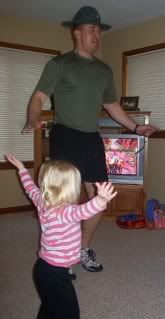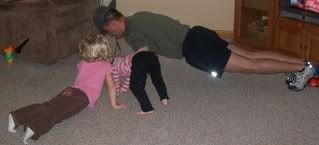 Jaidyn and Addy laugh hysterically and attempt to follow his commands. However, Addy got bored with push-ups and decided to jump on his back instead.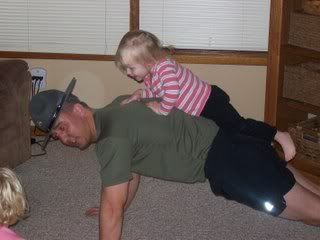 The girls also like to take their turn as drill instructor and give out orders. It is so funny to watch Addy be so bossy. And let me tell you, she tells you when you are not doing something up to par or the way she wants it done. She fills this roll quite well.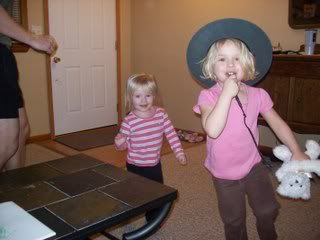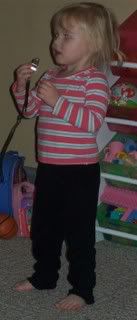 I think we need a special name for the drill instructor who visits our house. Anyone have any ideas? I actually have had some thoughts on what I would call him, but I don't think it is kid appropriate. Lol!