It is Sunday afternoon and we are enjoying a quiet afternoon after a busy few days of Valentine's Day festivities. Jaidyn is in the bedroom watching The Jungle Book, Wes is on the couch dozing in an out while watching the Nascar race, and I am catching up on computer things with Addy on my lap.
I joined facebook a little over a week ago after my sister convinced me that I needed to up my "cool" factor. Apparently she thinks that as a SAHM I lead a pretty boring life. Not Hardly! Anyways, I kind of thought facebook was for the college age crowd, but I have definintely been missing out. I didn't realize how many of my high school and college classmates are on it as well as fellow teachers and students from my prior teaching job. The connections that I have made in a weeks time is pretty crazy. So if you have a facebook page, look me up...I would love to be your friend. :)
On Thursday, Jaidyn had her preschool Valentine's party. Dancing, Valentine's and too many sweets! Later that evening we also attended the Parent's as Teachers Valentine activity night.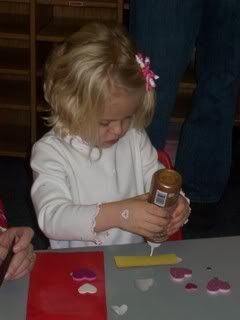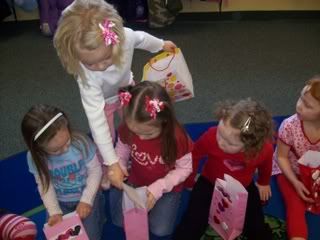 On Friday, Addy had her preschool Valentine's Party. Wes and I took pictures of us with our favorite little sweethearts before leaving that morning. I had to plan both of the girls parties for their preschool classes and while everything went as planned and the kids enjoyed them, I am sure glad they are over.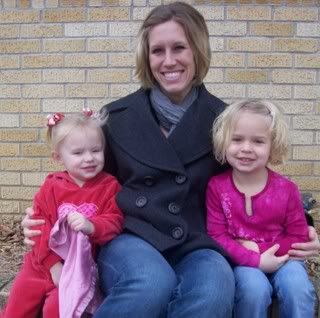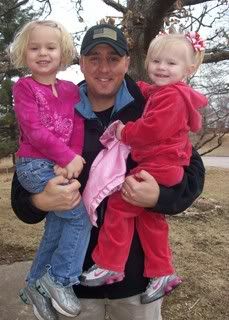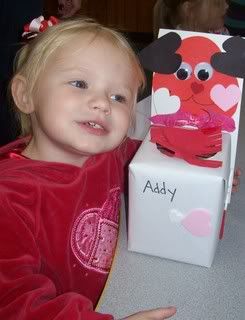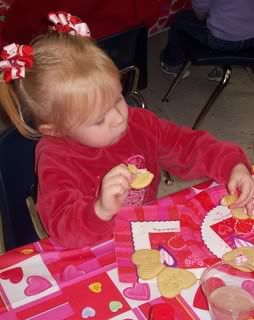 Friday night, Jaidyn had the honor of getting to be part of the high school courtwarming coronation. She felt pretty special getting to dress-up and walk out on the court to deliver flowers to the courtwarming queen.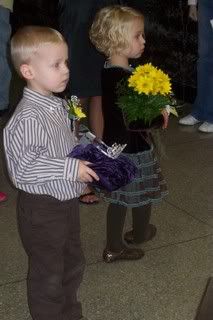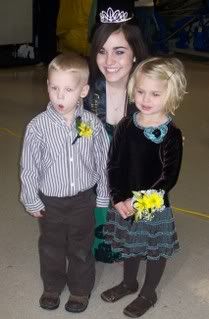 We ended the week with a trip to Branson. Papa JR and Mama Lala had a condo for the weekend with an extra room so they invited us along. Since they figured Addy would probably sleep with us we were even given the master suite with the king size bed. The best part...Addy and Jaidyn slept out on the rollout couch in their sleeping bags so we had the master suite all to ourselves. We spent the evening at the Toombs family home and had a great time. The girls dressed-up as divas, turned their Uncle Hunter into a toad, and tried to be helpful with their baby cousin's feedings.