Jaidyn and Addy had their Christmas parties at preschool today and they won't return until the beginning of January, so we are officially starting our Christmas break. Yeah! I am looking forward to a couple days of down time...I really need to clean the house, it is a disaster. I would be so embarrassed if someone happened to stop by right now.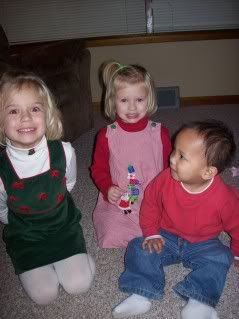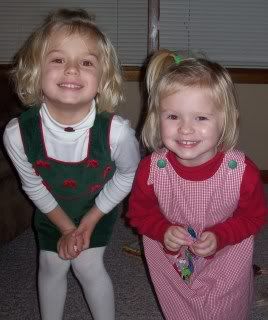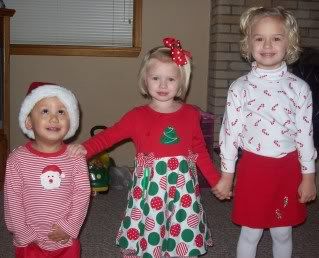 How many more pictures is my mom going to make me take this morning?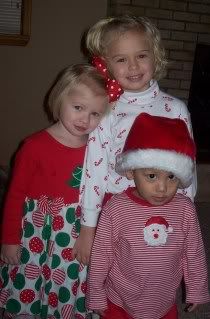 How much longer do I have to wear this stupid Santa hat?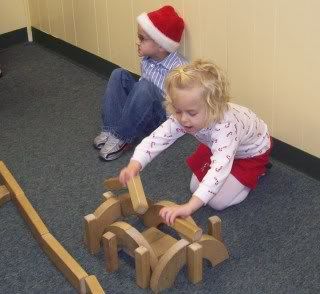 The Reindeer Pokey, "You put your antlers in!"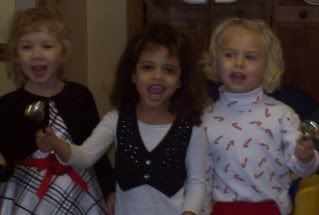 Christmas Carols!!!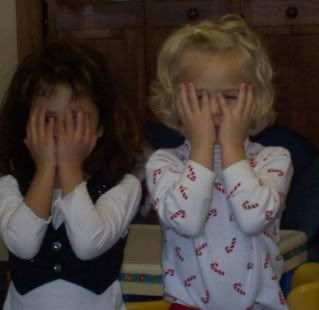 "When Santa comes to our house, I'd like to take a peek
but I know he'll never come until I'm fast asleep."
Daddy had the day off so he was able to come to the party.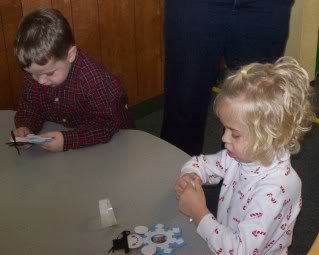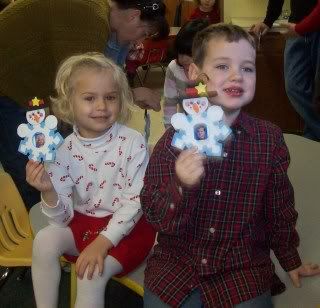 A Christmas snowflake ornament for the tree.
Cookie decorating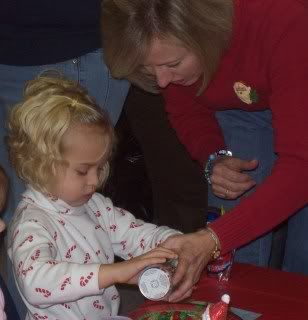 Lots of sprinkles!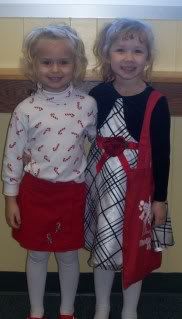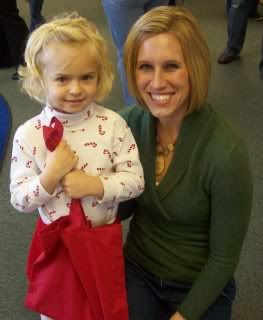 Addy has been dying to wear this Christmas dress every day since I bought it. She was so easy to get dressed this morning. It was so nice to have her cooperate and get dressed so quickly. Usually my morning consists of, "Addy, get your clothes on. Addy, you need to put your shoes and socks on. Addy, go in the kitchen and pick out your cereal. Addy, hurry and eat. Addy, have you put your shoes on yet? Addy, you still need to brush your teeth." I'm usually exhausted before we even get out the door.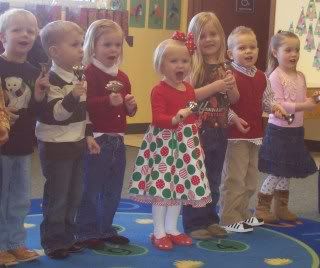 Addy was quite the caroler. She knew every word and all the actions. Too cute!