So I am a couple of days late for Photo Friday, but I thought better late than never.
Wes and I have been promising Jaidyn and Addy that we will go camping as soon as the weather gets warm. Jaidyn is so excited to use her sleeping bag that she got from her Grandma Penny for Easter. One night we read several story books with a camping theme and then I set up her indoor princess tent. We let her keep it up for about a week and she loved it and even fell asleep inside it some nights.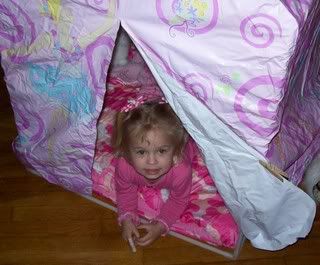 Today I made photo cards on Walgreen's online photo lab for Addy's birthday coming up in May. I can't believe she is turning 2 on May 5th.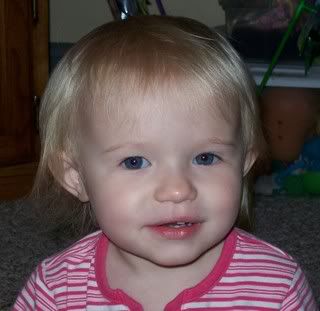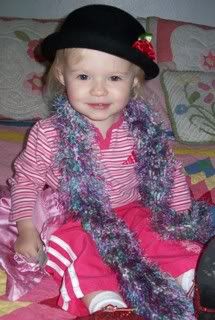 Jaidyn has really started taking interest in taking pictures with my camera. Whenever I get it out, she is begging me to let her use it. Here are two of her latest pictures. She is actually pretty good for a 3 year old. I didn't crop these pictures at all. They are a little fuzzy, but for the most part she keeps it centered. Cindy, if you ever need an assistant, you might keep Jaidyn in mind. Ha!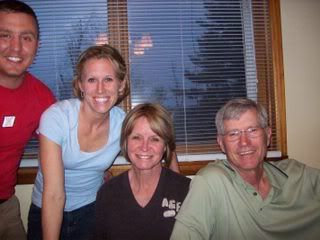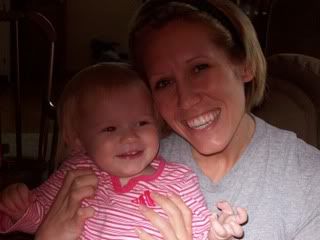 ~ Funny Jaidyn Story ~
Jaidyn is becoming Miss Smarty Pants. I was in the kitchen this morning getting breakfast out for the girls. I told Jaidyn that she needed to pick up her toys in the living room before she could have her cereal. While I am in the kitchen she starts picking up her toys and calls out to me, "Mom, this is your idea, so why don't you come help me."