Everytime Addy goes outside to play it almost never fails that she looks like this...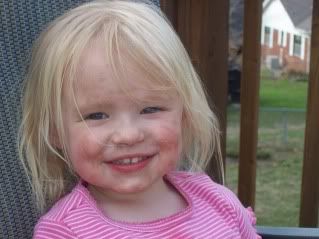 We ask her if she has been eating dirt and she just grins and says, "Yeeessss".
Earlier this week when I got back from my run, Jaidyn grabbed me at the door telling me she had a surprise for me. She made me close my eyes and walked me in to the kitchen.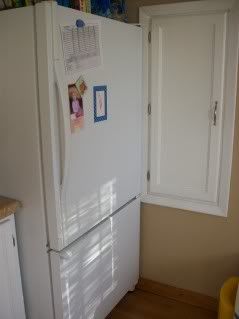 I opened my eyes to see this...
Guess who??? She said that is is a picture of her baby brother and what he is going to look like. I am glad that she told me as I was going to guess it was a caterpillar crawling out of a cocoon. I just love the 3 strands of spikey black hair. Jaidyn can hardly stand the wait for a referral of her sibling. I think she dreams of him like I do. :)