Jaidyn and Addy ended the month of March participating in a "Farm Festival" at preschool. They loved the play center props this month of stick horses, a FurReal pony, feeding bottles and having little chicks brought in to visit their class. One day they made their own cream to eat on crackers for snack time. They loved this unit! In April, they will find out if a Pirate's life is for them as they will hunt for treasure working on map reading skills, walk the plank while working on counting skills, and sail out on high sea adventures in the play center. Arrr, Matey!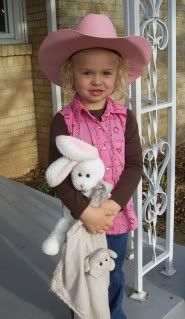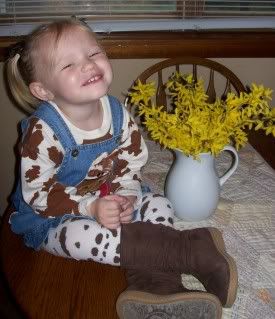 She is sooo ornery!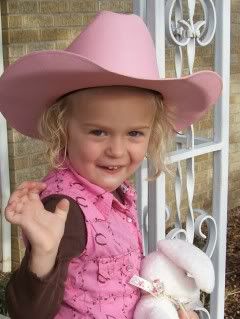 Showing a little sass!
The month of March is filled with birthdays for our family. Papa J.R., Unlce Bear, Papa Dave and Nana all have a March birthday and my sister Jill turns 29 tomorrow.
We celebrated Nana's birthday last Friday at our house with a shrimp boil and ice cream. Nana was serenaded with the "Happy Birthday" song had great help blowing out the candles.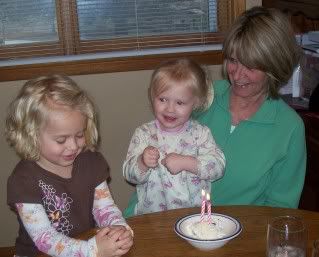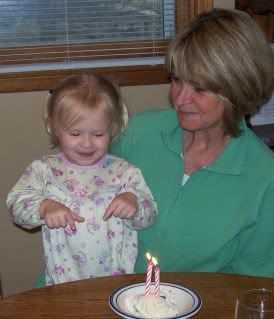 Jaidyn and Addy on Papa's lap helping him blow out the candles. We celebrated Papa's birthday earlier in the month.