The last couple of days, it has been sticky hot. We have been spending most of our time inside until the evening hours so the girls can ride their bikes, play with the dogs and catch lightening bugs before going to bed.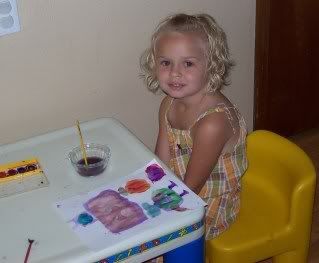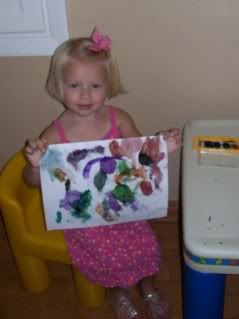 Lots of art projects and books have been read this week.
We are headed to St. Louis this morning to visit my sister for a few days. We have a busy weekend ahead...STL Science Center, The Magic House, and probably a day at the pool. We had originally planned to go to Grant's Farm, but traded that idea with another activity indoors.
Yesterday, I received a receipt from the USCIS office showing that they had received our I-600 application documents on the 19th. Hopefully, they will continue to process the documents and not place them at the bottom of the pile. :)