No, this isn't our house (unfortunately). But as of last Friday we have placed a For Sale By Owner sign in our front yard.
I've been up since about 5:30 this morning and I think I about have our house "sparkling" for our open house tomorrow afternoon. Wes has the yard looking great (I stayed inside in the air conditioning) as we have had lots of rain and didn't have a chance to mow the past few days. I have been washing the baseboards, cleaning fan blades, and things like that, that I rarely ever do. I am so thankful for my mom taking the girls for the weekend. It is soooo nice to actually clean something and have it stay that way. However, the house is awfully quite today. :(
The fair has been in town this week and today is the last day of the festivities. Small town fairs are the best! It is my favorite week of the year, but we really didn't get enjoy it as much as we would have liked. The past 2 nights Jaidyn had tball games so we didn't go to any of the evening festivities. We did get to participate in the kids day at the park, watch the crowning of the fair queen, and watch Jaidyn's friend show her lamb earlier in the week. We didn't however, make it over to get a funnel cake. It is the one time of the year, that I would actually eat one of those.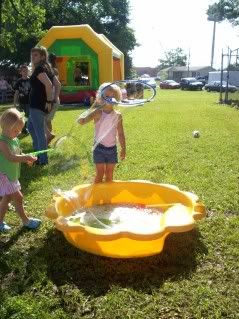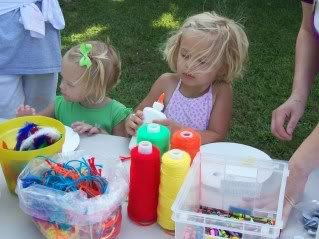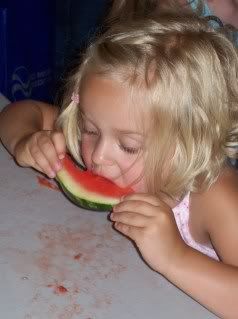 Just a quick story about getting our legal documents sent off to the USCIS office:
I received the call from our Agency on Thursday afternoon about 1:30 giving us instructions on how to print our legal documents. They used to have us send the original copies to USCIS, but since some people weren't getting them returned they have started having adoptive couples send copies. The copies need to be in color. For some reason, the color ink isn't working on my home printer and in our small town their isn't a place that makes color copies. Wes had to work until 4:00 and Jaidyn had her tball game at 6:00. Determined to get the paperwork overnighted that day to the USCIS office, I got all of the documents that I could ready, packed up everything for Jaidyn's tball game so that all Wes would need to do is quickly change clothes and download the legal documents to his zip drive. By 4:15 we were out the door and had to drive to Lebanon (20 minutes away...at Wes's speed). We pulled up to the UPS store about 20 til 5:00 thinking that I could make color copies and have the document overnighted there. The manager that knows how to download from a zip drive had already gone home for the day. So we drove across the street to a Minute Man Press store and believe it or not, their color copier was down. Ugh! With about 15 til 5, we had to drive to the downtown portion to another printing shop. As we approached downtown, we realized that they were having the first night of Hilbilly Days and had the streets blocked off. We drove the long way around and I ran down the sidewalk to get in to the store to get the copies made. Luckily, they could do color copies (as we didn't have any other options) and I made it out of that store with about 5 minutes til 5. We drove to the post office with about 3 minutes until 5:00. As I was running up the steps of the post office I saw the work hours...open til 4:30. At this point, I should have known that it would be closed for the day. We headed back to the UPS store to overnight the documents and the 2nd trip went without delays. Seriously, who knew it would be such a fiasco getting a few color copies. Oh well, mission accomplished. I didn't delay the documents one more day than they needed to be and we still managed to eat dinner and get to Jaidyn's tball game on time. In fact, we were the first ones there.