Yes, we all have had our suspicions. Those who know Wes well, thinks he is a little on the crazy side. His fellow co-workers have given Wes a variety of nicknames including Super Trooper, Captain America, and Rambo. Those who have been pulled over by him on a traffic stop might have other names for him, but we won't get in to those. Just use your imagination a little.
Less than a week ago, Wes agreed to do an adventure race for today. What? Is he crazy? Does he know how much preparation for a race like this takes? He teamed up with a female, who I must say is an absolute animal when it comes to competition. Her partner bailed out of doing the race only a week before due to an injury and she was desperate for a partner. Does he realize that she is going to kill him? Wes has never done a race like this before and definitely has not been training for one. He has done some biking and does lift weights often, but has rarely done any amount of running or any other intense cardiovascular activity. The small joke going around was that there was no doubt Wes would finish the race even if it meant his partner dragging him across the finish line.
Well, I am so proud of my husband. Not only did he finish the race, but he wasn't being dragged by his partner. Even though, it was somewhat of a hobble, he did run across the line. They didn't do as well as they had hoped and did lose some ground on the last biking portion as Wes dealt with cramping, but did do well considering the amount of training. I think Wes is hooked and maybe next summer we will team up and try one together. The two of us, being competitive together??? Wait, that might make me crazy! :)
I think Jaidyn summed up the race best, "It's okay Daddy that you didn't get a trophy."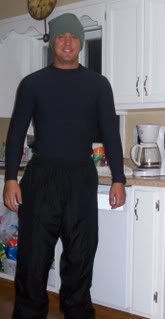 Wes getting his coffee pick-me-up before leaving the house for the race.
These are pictures of the canoe portion transitioning to the bike ride.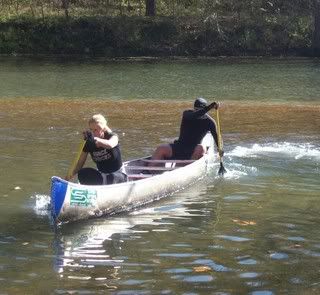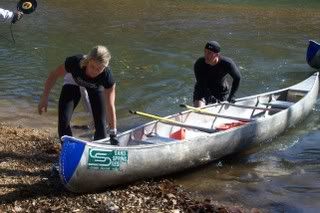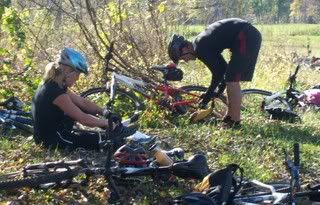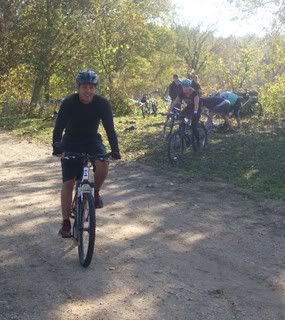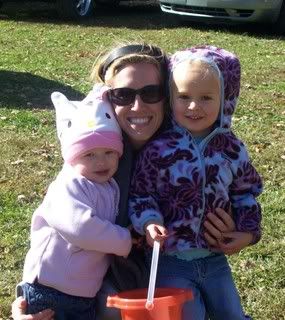 The morning hours were pretty chilly, but it did warm up in to the 60's.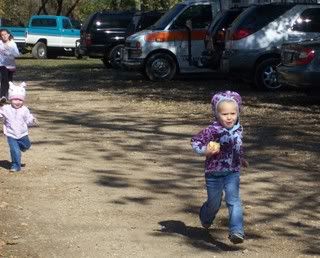 Jaidyn and Addy played with some of the other kids and had races of their own. Jaidyn was showing her competitiveness as she had to win all of the races. She would turn around early and never made it to the turn-around point ensuring that she would return to the starting point first for the win.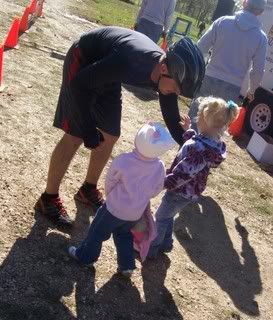 Receiving "Good job, Daddy!" from his #1 fans.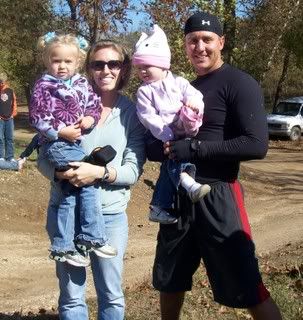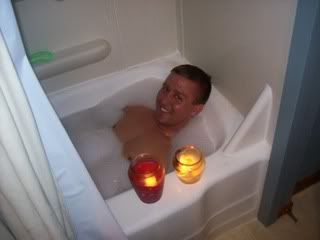 A nice soak in the tub after a hard day.
I am so glad that I am the writer of this blog because I would die if anyone ever posted a picture of me in the tub.