Our friends came over last night for some Halloween fun and also motivated us to get our pumpkin carved (we have been putting this off) and I now think we are ready for some trick-or-treat action tonight.
The kids enjoyed making their own pizzas for dinner.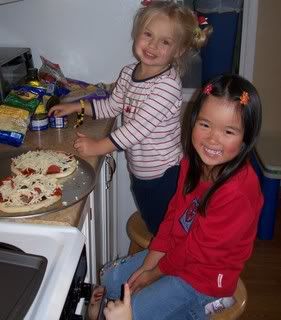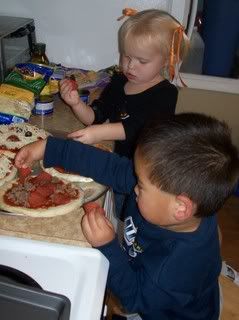 We also hiked across our backyard over to the park for the Spooktacular Walking Trail event.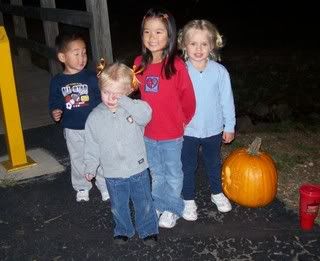 I loved this pumpkin entry. "Save the Pumpkins, Eat Apple Pie." Cute!
This year they even had a small hay ride event that looped around our house. The kids liked passing our house on the ride.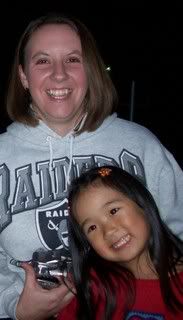 Pumpkin carving time.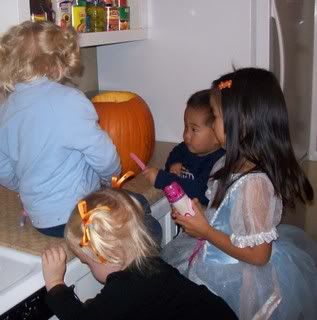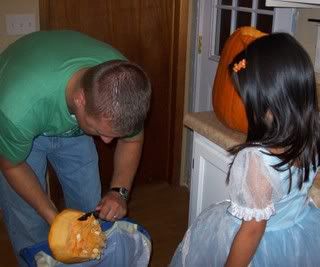 And the winners of our very own pumpkin carving contest are...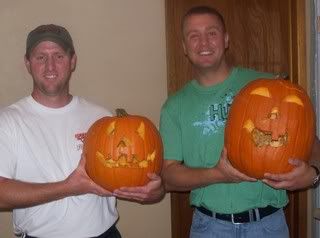 I drew the face on the pumpkin for Wes to carve. Now you all know why I rarely attempt to do anything crafty. My sister must have gotten all of the pumpkin carving/decorating genes in the family as last year she won a carving contest as she was able to carve a volleyball with flames on a pumpkin. She didn't even use a stencil, as it was done on the spot.