Out of many, we are one."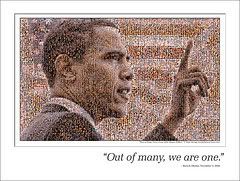 As I sit here glued to NBC's Today Show this morning, my heart is filled with joy as I am excited about witnessing (even if it is through the TV) an extraordinary historical American event. Yesterday, I thought about how our country has come along way since the days of Martin Luther King Jr.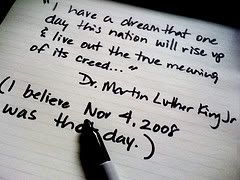 As a country we need to be brought together and I think that Barack Obama has the capacity to move our country forward. I believe that through this election, our country is going to experience the blessing of HOPE and CHANGE.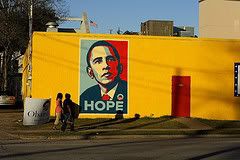 While I wouldn't want to be him or be in his shoes, it is so nice to see someone who is willing to take on the challenges that our country faces with a sense of calamity and a winning smile.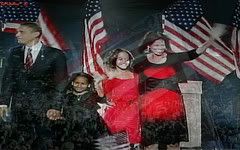 God Bless Barack Obama and his family!
On a side note...I am so in to the fashion of the 1st Lady. I am looking forward to the revealing of the inaugural dress that Michelle Obama will wear tonight for the Inauguration Balls this evening. Sad to say, but she will probably be my focal point this evening. I love her sleek and simple yet FIERCE sense of style. I am sure whatever she picks will be stunning. :)