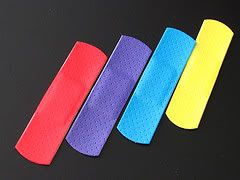 Following the advice given to us by the
Nalagan family
, I received 4 immunizations from the doctor's office today. I received the Hep A, Hep B, and Tetnus shot in one shoulder and the Polio booster in the other. Ouch! I wish they could have combined them all, but no such luck...all individual. My left shoulder is a little sore tonight and has a little tingling sensation. Wes is scheduled to receive his on Monday. I am curious to see how macho he will be having to receive all of them. We also got a prescription for some Malaria pills and something for upset stomach (or what comes along with an upset stomach).
I also ordered Filipino Pesos from our bank today. I think both the Nalagan's and the Ribar's suggested doing this since we will more than likely arrive very late in the Philippines from our flight and it will be one less thing to have to worry about once we get there.
The weather cooperated for a portion of the 4th of July weekend and luckily we were able to get out on the water and enjoy some lake time with family and friends. Wes made it down for several hours on Saturday, but his work schedule kept him at home for most of the weekend.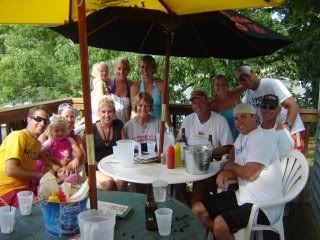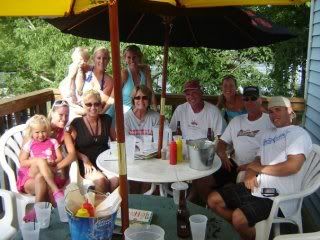 On Thursday, we leave for a weekend get-a-way with Wes's side of the family. He has 5 days off from work and I am glad that he finally gets a long break away from work. Hot Springs, AR, here we come!
Tomorrow night, I officially become a mini van mom. Oh my gosh, did I really admit that??? We are picking up our van tomorrow after Wes gets off from work. With 3 kids still in car seats, a mini van seemed like our best option. We will definitely get a feel for how well it rides as we are taking it on our trip.