The rain put our plans of going to the library this morning on hold and the girls decided that they wanted to stomp around in the puddles outside instead.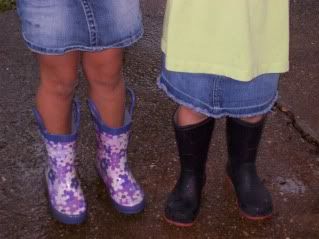 I was so excited to have "Jaidyn Poppins" ring my doorbell this morning.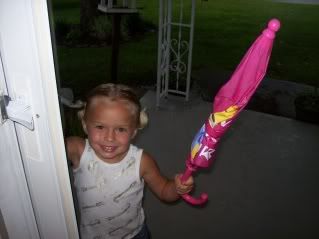 She was too funny as she quoted lines from the movie Mary Poppins and gave her best attempt to sail across the yard with her umbrella.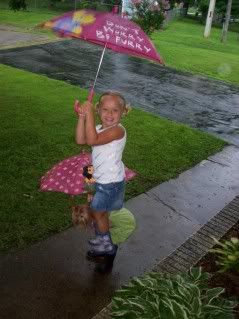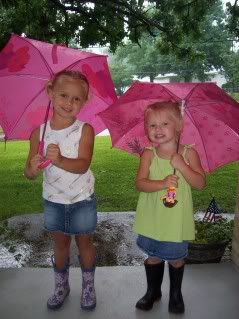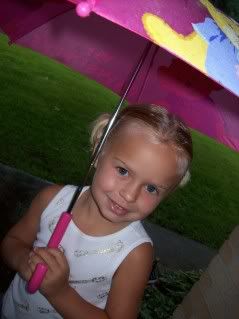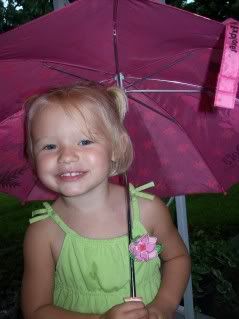 Here are some pictures from our lake weekend with my Dad's side of the family. It is such a wonderful time when we are all able to get together.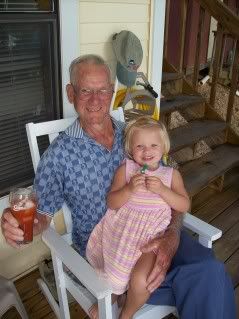 Addy sitting on her Great Grandpa Plassmeyer's lap.
The guys and Jaidyn out on a morning fishing trip. I am not sure how much fishing they get done with her around.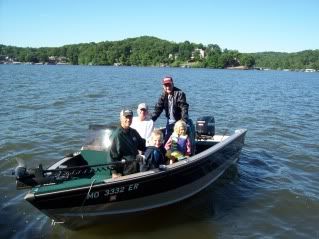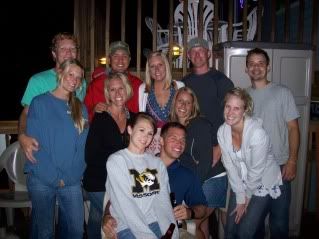 Hanging out at Bulldog's Beach House. The evening hours were very chilly and we didn't really come prepared for the evening temperatures.
I am so glad that Wes was able to join us for a good portion of the weekend. He worked most of the weekend, but sacrificed his sleep to be able to hang out with us.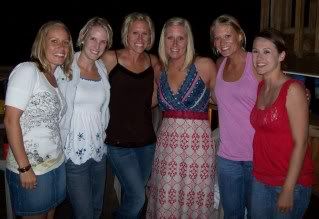 Fun times!