We had a fantastic 3-4 days of relaxation on our Hot Springs, AR trip. In fact, I kept reminding myself which day of the week it actually was as each day felt like a Saturday. Papa J.R. & Mama LaLa treated us to a great time away.
Here are just a few of the pictures from our trip. Most have been placed in the slide show.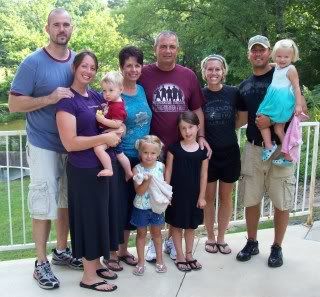 The Gang
As Mama Lala would say, "our little piece of heaven". This vacation home was gorgeous and completely furnished. There was even a toy box for the kids and sippy cups in the cabinet.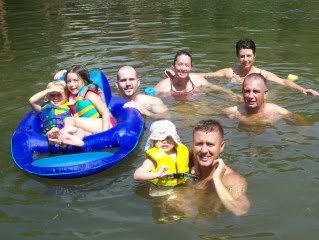 The Arkansas heat was sticky HOT! Even at 10:00 at night it would still be in the upper 80's. We spent each morning and late afternoons in the water.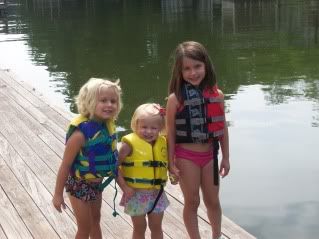 Swim bugs! They barely wore anything but their swimsuits all weekend.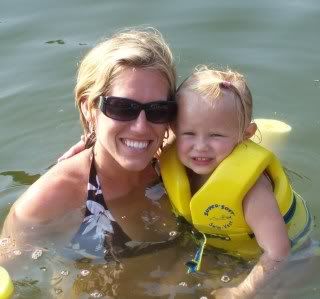 I am so proud of our little Addy. She swam all by herself all weekend. Usually she clings to Wes and I the entire time in the water, but this weekend she finally realized that with a lifejacket she will stay above the water while swimming. Her confidence is growing stronger each and every day.
Thanks to my sister-in-law, Haley and her great friend Ashley, who just happens to be Sara Evan's sister and also sings back-up, we got to attend Sara Evan's concert on Saturday night. We sat about 6 rows back from the center of the stage, had "Meet & Greet Sara" passes, and hung out with Ashley until her tour bus pulled out of the parking lot. I have to admit it was interesting to see first hand how the "stars" live on the road. I was very impressed with Ashley. She is sooo normal and you could tell that she truly valued Haley's friendship.
Seriously, wouldn't you love to have her legs?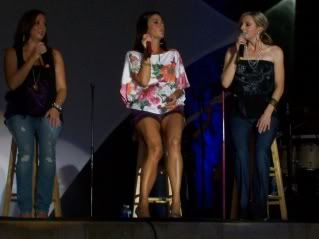 Sara singing with both of her younger sisters.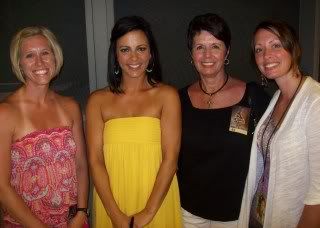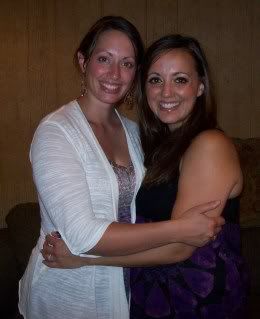 Thanks Haley & Ashley for the wonderful evening!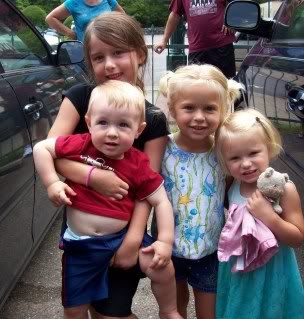 After eating at the Pancake Shop, the kids gave out several more hugs and kisses before we loaded up for our 6 hour drive back home in Missouri.
Our minivan worked out great for the trip and I think it will work out nicely for our family once we have little Levi around.
Hot Springs, AR Vacation Slide Show