They look harmless...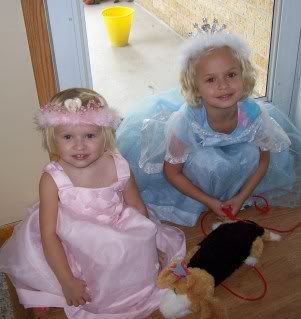 until they get a hold of their brother and wave their magic princess wands and
"POOF"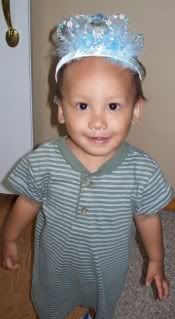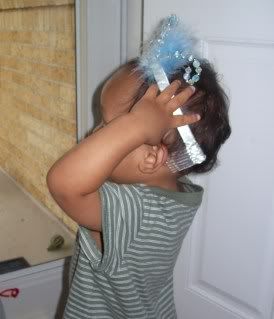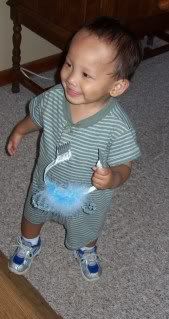 Poor guy! He just doesn't stand a chance with his sisters. :)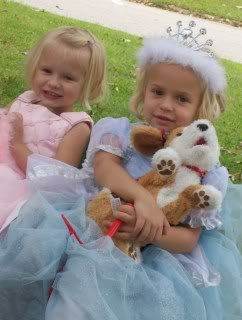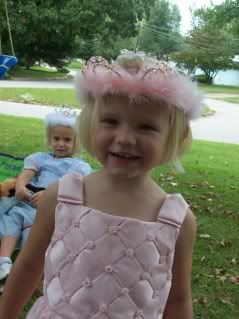 There was a yard sale a few houses down the street so I am sure all of the passing traffic enjoyed the princess display in our yard (I took Levi's crown off before we went outside).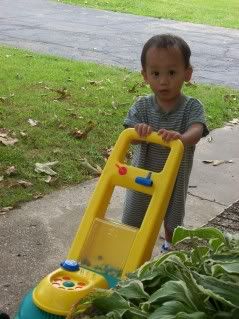 Levi likes mowing our sidewalk. He is yet to push it out on the grass.
Wes captured these pictures of Jaidyn and Levi. Levi isn't too fond of the dogs and always wants to be held when they are out playing in the yard.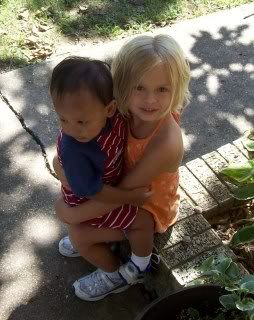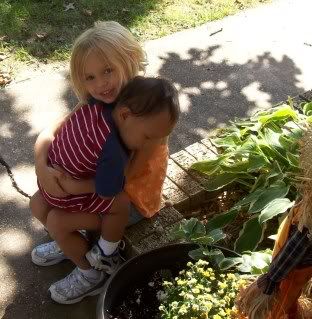 I love this picture of Wes and the kids!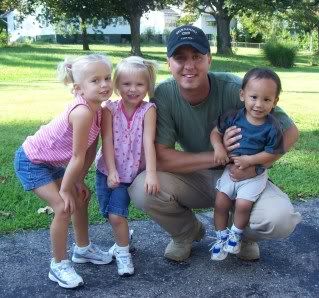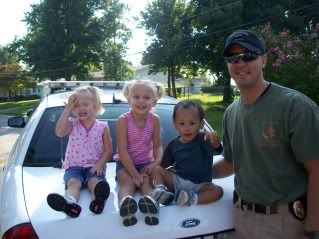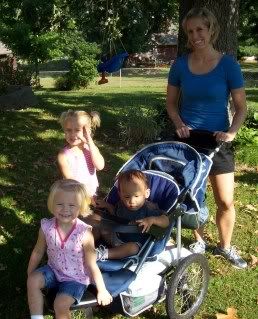 Every Thursday, while the weather is nice, we walk to story hour at the library.