Ho! Ho! Ho! Grandma Penny arrived at our house this past weekend bearing all kinds of gifts for the girls...Dolls, games, coloring/work books, Littlest Pet Shops, and chapstick. We were so glad that she was able to stay with us for the weekend.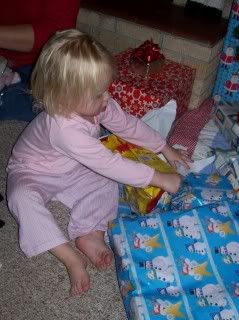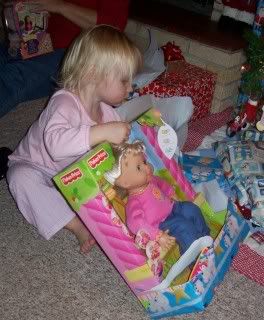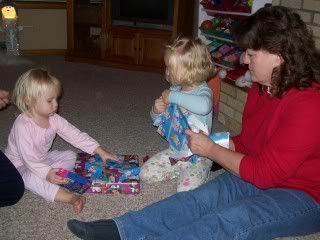 The girls are really enjoying their
Let's Go Fishing
game. The Papa's better start practicing as their grand daughter's are going to be able to out fish them.
On Saturday, Grandma Penny took the girls to the library to get pictures taken with Santa. A staff member from the local newspaper was there and also took their picture with Santa and got their names. I have to remember to get a copy of this weeks paper to see if they made it in.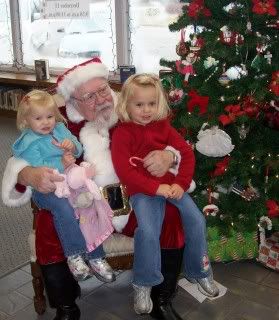 Wes and I were able to meet up with them a little later in the morning for the parade. Temperatures were in the lower 50's, but it sure didn't feel like it with the bitter winter wind.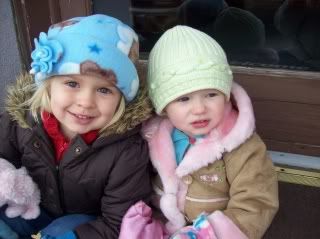 The Good Samaritan Christmas float was throwing out stuffed animals. Just what we need is more stuffed animals. I really think those things multiply overnight. Of course, Jaidyn would be the stuffed animal lover and thinks she has to keep all of them. I was hoping to return them sometime this week.
Here comes Santa Claus, right down Santa Claus lane!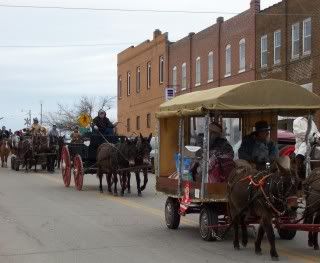 The horses rearing up the parade were Jaidyn and Addy's favorite part.