I can't believe only 4 years ago I was lying in a hospital bed with this darling sweet angel in my arms. For the first time, Jaidyn had a friend birthday party at McDonald's. She has been looking forward to it since we planned it back in November. I have to admit, from a mom's standpoint, this is definitely the way to go. McDonald's did all the food, cake, and had all the decorations and party favors out and ready on the table. No pre-cleaning and no after party clean-up for me. It was soooo nice. Plus the playland was a great way to entertain all of the kids.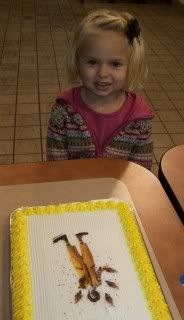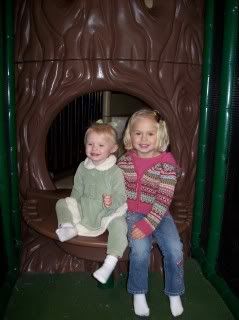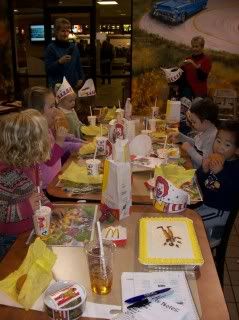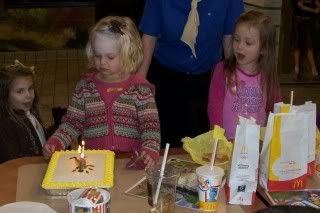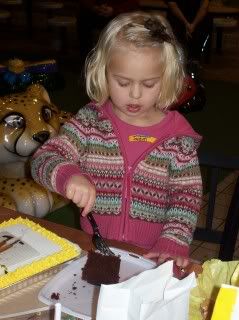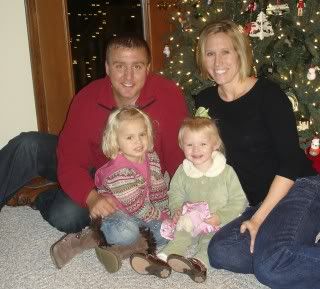 Throughout the week, Jaidyn has received several cards and packages for her birthday.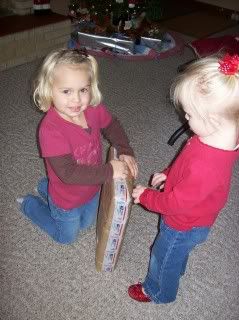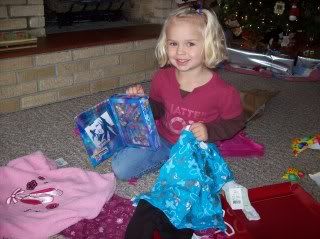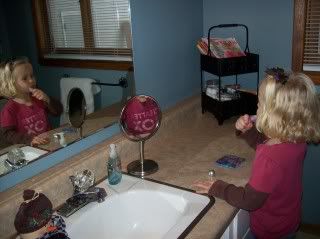 The Hannah Montana make-up kit was a hit. She didn't know that the little brush included in the package was a lipstick brush and she applied lipstick to her cheeks and eyelids. I didn't realize how much she pays attention to me putting on my make-up.
Wes and I let Jaidyn open her gift from us the night before her birthday. She received an American Girl KIT doll as this one looks a lot like her...blue eyes, blond bob haircut. I always wanted one of these dolls growing up, but never got one, so this gift was kind of for me too. We let Addy open her doll too as we got her a Bitty Baby doll for Christmas. Jaidyn loves her Bitty Baby doll that I found at a thrift store last year and so I figured we would get Addy a new one of her own as usually she gets all of Jaidyn's hand-me-down toys.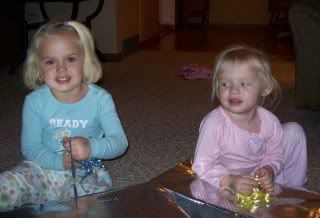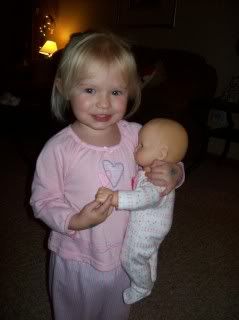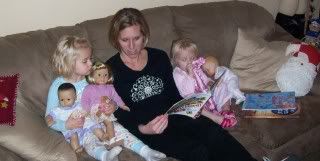 All cuddled up on the couch reading Christmas stories.
Jaidyn, Happy 4th B-day!