Jaidyn and Addy both had their preschool parties on Thursday and Friday. I subbed both days at the high school so Wes was given strict instructions to take lots of pictures so I wouldn't feel like I missed out totally.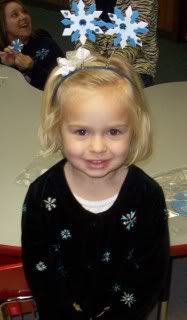 Our little Snowflake Princess.
Like Mother, Like Daughter. Hmmm, I have got to stop using my teeth to open things. Bad, I know.
Opening her preschool Christmas gift.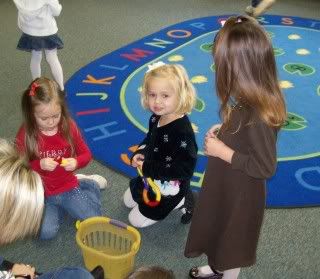 Preschool Playtime.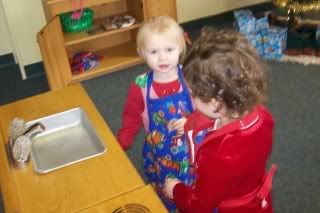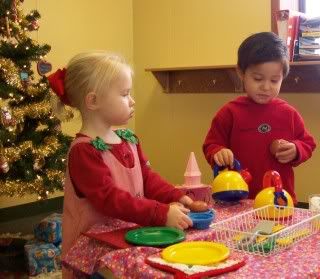 Addy must be modeling me in the kitchen. NOT!!! I give all the credit to the grandma's on this one.
Tiny little Christmas Caroler.

Merry Christmas!