Yes, I love that Levi is walking already and that he loves to explore but that also means that I am constantly following him everywhere keeping him out of most of the drawers and picking up after what I like to call the "Levi Trail".
Yesterday morning while drying my hair in the bathroom, Levi found out how the toilet paper roll works. This was shortly after I picked up a tub of the small Legos that he dumped(over 2000 in the tub) in the bedroom. He found and dumped these and unfortunately some of them scattered under the bed and those will have to wait for another day to be picked up.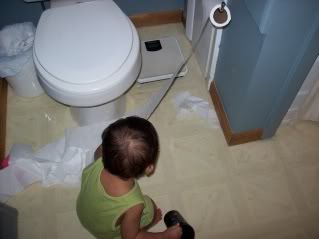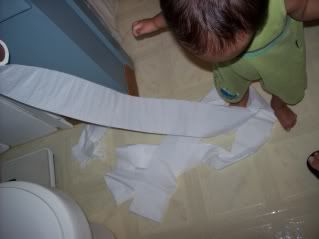 This is a bucket of Jaidyn and Addy's gourds that they picked and have played with all week. Levi thinks they look better dumped on our sidewalk. :)
What can I find to dump next?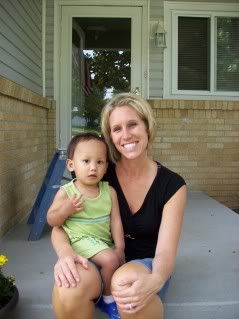 Mama's Boy! Levi follows me everywhere and is usually perfectly content when I am holding him.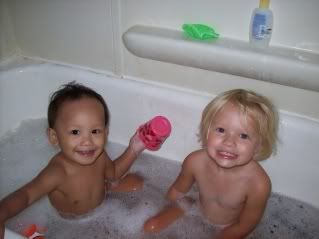 Levi likes bathtime once he is in the tub. He usually takes off in the opposite direction and makes us chase him to get him in, but once in the tub he has a great time.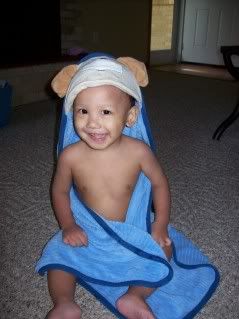 All clean!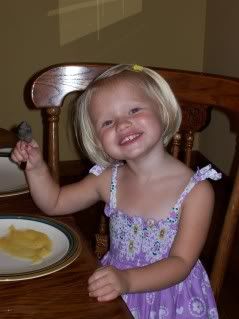 Addy had her preschool open house last night and she is so excited to start next week. This will be a nice change from last year at the beginning of the year when they had to pry her from my neck while screaming. Jaidyn will go three days a week and Addy will go 2 days.
We have a busy weekend planned and an Open House set for Sunday afternoon...still trying to sell our home.